What IU Southeast is doing in response to the investigation of professor Anne Allen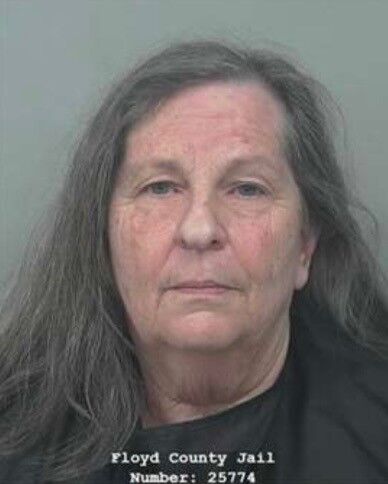 A few days after longtime IUS professor Anne Allen and her two adult sons were indicted on drug charges, many are wondering why IUS has not addressed the situation yet.
Allen was charged on Feb.22 with dealing a controlled substance and was released from Floyd County jail on a $1,000 bond.
The shocking news left students and faculty wondering what will happen next.
The Dean of Arts and Letters, Jim Hesselman, told The Horizon in an email "I appreciate that there is curiosity and concern among students and the campus community when something concerning our campus is played out in public and on social media."
But while some are concerned with the matter, others feel like they are in need of more information first.
"I don't know her situation well enough to have a solid opinion,"  Chloe Fellows said, a junior majoring in Fine Arts. "I think IUS should tell the students more before students give interviews."
Hesselman continued in his email to The Horizon that  "Dr. Anne Allen has been placed on administrative leave in order that she may deal with ongoing private and personal matters." 
While Hesselman has deemed this a private and personal matter, the indictment is public record and can be found online. 
According to news outlets such as The News and Tribune, Indiana University spokesperson Chuck Carney stated last Thursday to the press that they "are aware of the charges and evaluating the situation."
Hesselman also stated in his email "As a university and as a campus we are unable to comment on an ongoing investigation."
"IU is aware of the charges and they will continue to evaluate an evolving situation," he said.
Hesselman's email regarded Allen's spring courses and said "they will continue to progress at normal pace through the Fine Art program's guidance and oversight."  
Allen also is set to teach FINA-A 451 and COAS-S 104 according to the fall schedule released Monday. 
While many are wondering when IUS will release an official statement regarding Allen, Hesselman's email said that many are still standing with her.
"Dr. Allen is a long time contributing member of this campus community in good standing and her colleagues, school, and program continue to support her," he wrote.
A Horizon staff reporter has emailed Allen but received no response. 
Nothing else has been released by IUS concerning Allen or her charges. More information will be posted to The Horizon as the situation continues to unfold.