Swifting Through Taylor's Discography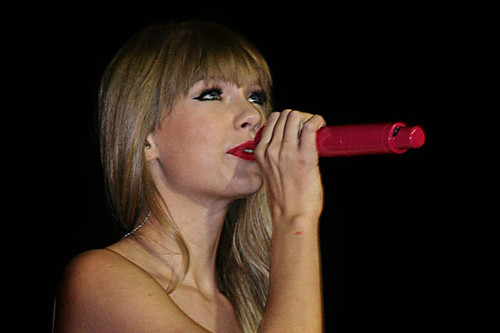 It has been four months, one week, four days, and sixteen hours since Taylor Swift released her Midnights album, and I'm still disappointed in it. I had hoped that time would heal my wounds, but no. I have long believed Taylor is the greatest lyricist of our time. Her songs speak to me as if coming from a trusted confidante, which is why I'm calling her by first name. I confess that I bought four Midnights vinyls before even hearing this album, her tenth. Looking back, it seems like this release wasn't much more than a cash grab. 
After Taylor released the record-breaking Midnights last October, it claimed all top 10 spots on the Billboard Hot 100, sold over 1 million copies within its first week, and became the largest album by a female artist streamed in one day. This album is a collection of music written in the middle of the night; the stories of thirteen sleepless nights. Midnights revisits her pop-genre that she evidently took a break from when recording her previous albums folklore and evermore. As a longtime Swiftie, I awaited Midnights and all of the Easter eggs that she would leave leading up to the release.  
Although I mostly criticize this album, there are aspects that I do like. I enjoyed the theme of the album; the idea of songs that she wrote during sleepless nights makes her relatable. I enjoyed creating my own theories of what the songs were about. I stand by my theory that "Midnight Rain" is about Taylor Lautner and not Tom Hiddleston. The bonus songs on Midnights (3 am Edition) are where the well-written and well-produced songs are. The songs are an okay appetizer, but the delicacy of the bonus songs makes a wonderful entrée. My favorite songs are "You're on Your Own, Kid," "Would've, Could've, Should've," "Glitch," "The Great War," and "Mastermind." These songs were more mature than others on the main album.  
But my disappointment in the album won't fade. There are a handful of songs that I could listen to on repeat (and I have…for hours), but it felt like this album did not have an identity. The songs seemed like rejects from past albums, and some even resembled past songs. Taylor has always been a capitalist. I found myself favoring the bonus tracks produced by Aaron Dessner rather than the full album produced by Jack Antonoff. He cowrites some banger songs from a lot of my favorite artists, so I was excited to see what they would do. It seems that any song I like off an album somehow has his name connected to it. The same guy who produced Norman Fucking Rockwell! did not show up for Midnights. I feel like the production was surface level, which makes for a decent pop album, but it felt like they did not give it their all. It was a step down from her recent works. Taylor has been working with Jack for a long time, and I would like to see them take a break so that she can work with other producers. I would kill to get an album produced by Max Martin and Aaron Dessner. 
I'm also disappointed that her past albums did not get the recognition that Midnights did. evermore is a masterpiece, but I feel like Taylor goes out of her way to forget that it exists. Hardly anyone knows just how great she is because her mature, well-written albums are not commercialized. I applaud her using the word "Machiavellian" in "Mastermind," though. The album felt rushed. I love the girl, but this album did not even come close to her past albums.  
Taylor covers a lot of ground when it comes to genres, so for any Swifties who want to know my taste, here are my album rankings: 
#10 Midnights 
Don't get me wrong, I did like some of the songs on the album, but the bad outweighed the good. I was prepared for the Lana Del Rey feature, and I instead got a boring song with Lana breathing in the background.  
Best songs:  
"You're on Your Own, Kid" 

 

"Would've, Could've, Should've" 

 

"Glitch"

 
Worst songs:  
"Lavender Haze"

 

"Snow on the Beach (featuring Lana Del Rey)" 

 
#9 Taylor Swift 
From here on out, the ranking is so hard to pick. Her first album is so nostalgic. I absolutely love it, and yes, Taylor, when I think of Tim McGraw, I do think of you. 
Best songs:  
"Cold as You"

 

"Tim McGraw" 

 

"Tied Together with a Smile"

 
Worst song:  
"Teardrops on My Guitar – Pop Version" (why are they trying to make a crying song a bop? I

love

the original, though.)

 
#8 Fearless (Taylor's Version) 
This is another nostalgic album, but it was overpowered by her other works.  
Best songs:  
"The Way I Loved You (Taylor's Version)" 

 

"Forever and Always (Piano Version) (Taylor's Version)" 

 

"Love Story (Taylor's Version)" 

 

"The Other Side of the Door (Taylor's Version)

 
Worst songs:  
"That's When (featuring Keith Urban)(Taylor's Version)(From The Vault)" 

 

"Bye Bye Baby (Taylor's Version)(From The Vault)"

 

 
#7 Lover 
Taylor, I love that you are in love! I adore this album, and I don't think that it got the recognition that it deserved. This is the pop I hoped for from Midnights. 
Best songs:  
"Daylight (Live in Paris)" 

 

"Death by a Thousand Cuts" 

 

"The Archer" 

 

"Soon You'll Get Better (featuring The Chicks)"

 
Worst song:  
"ME! (Featuring Brendon Urie of Panic! At The Disco)"

 
#6 Reputation 
This album was good. I liked the religious vibe in some of the songs, and the mature content; however, a lot of the songs sound the same to me. 
Best Songs:  
"Don't Blame Me" 

 

"Getaway Car" 

 

"Dress" 

 

"Call It What You Want"

 
#5 1989 
This album is everything that Midnights wanted to be. This is pop at its core. 
Best songs:  
"I Know Places," 

 

"Wonderland," 

 

"New Romantics," 

 

"Out of the Woods," 

 

"Style,"

 

"Blank Space"

 
 Clearly, I cannot choose a favorite. 
Worst songs:  
"Shake It Off" 

 

"Bad Blood"

 
#4 Speak Now 
This is a no-skip album, for sure. I have no complaints about any song. I am so excited for the re-recording of this album. That alone could boost my ranking. 
Best songs:  
"Last Kiss" 

 

"Haunted" 

 

"Dear John" 

 

"Long Live"

 
#3 folklore 
Best songs:  
"exile (feat. Bon Iver)" 

 

"this is me trying" 

 

"mirrorball" 

 

"hoax" 

 

"epiphany"

 
Worst song:  
#2 evermore 
evermore is one of my favorites. I saw this album as Taylor writing music based on literature, film, and stories that did not pertain to her real life. 
Best songs:  
"cowboy like me" 

 

"right where you left me – bonus track" 

 

"tolerate it" 

 

"happiness"

 
Worst song:  
#1 Red (Taylor's Version) 
I grew up on Red (Taylor's Version) during my early teenage years. The re-records came out, and I fell in love with the album all over again. Jake Gyllenhaal definitely got his karma with this one; John Mayer's is coming soon. 
Best songs:  
"The Lucky One (Taylor's Version)"

 

"The Last Time (feat. Gary Lightbody of Snow Patrol)(Taylor's Version)"

 

"Better Man (Taylor's Version)(From The Vault)"

 

"Nothing New (feat. Phoebe Bridgers)(Taylor's Version)(From The Vault)"

 

"I Bet You Think About Me (feat. Chris Stapleton)(Taylor's Version)(From The Vault)"

 

"Stay Stay Stay (Taylor's Version)

 
Worst songs:  
"Girl At Home (Taylor's Version)"

 

"We Are Never Getting Back Together (Taylor's Version)"

 

"22 (Taylor's Version)"