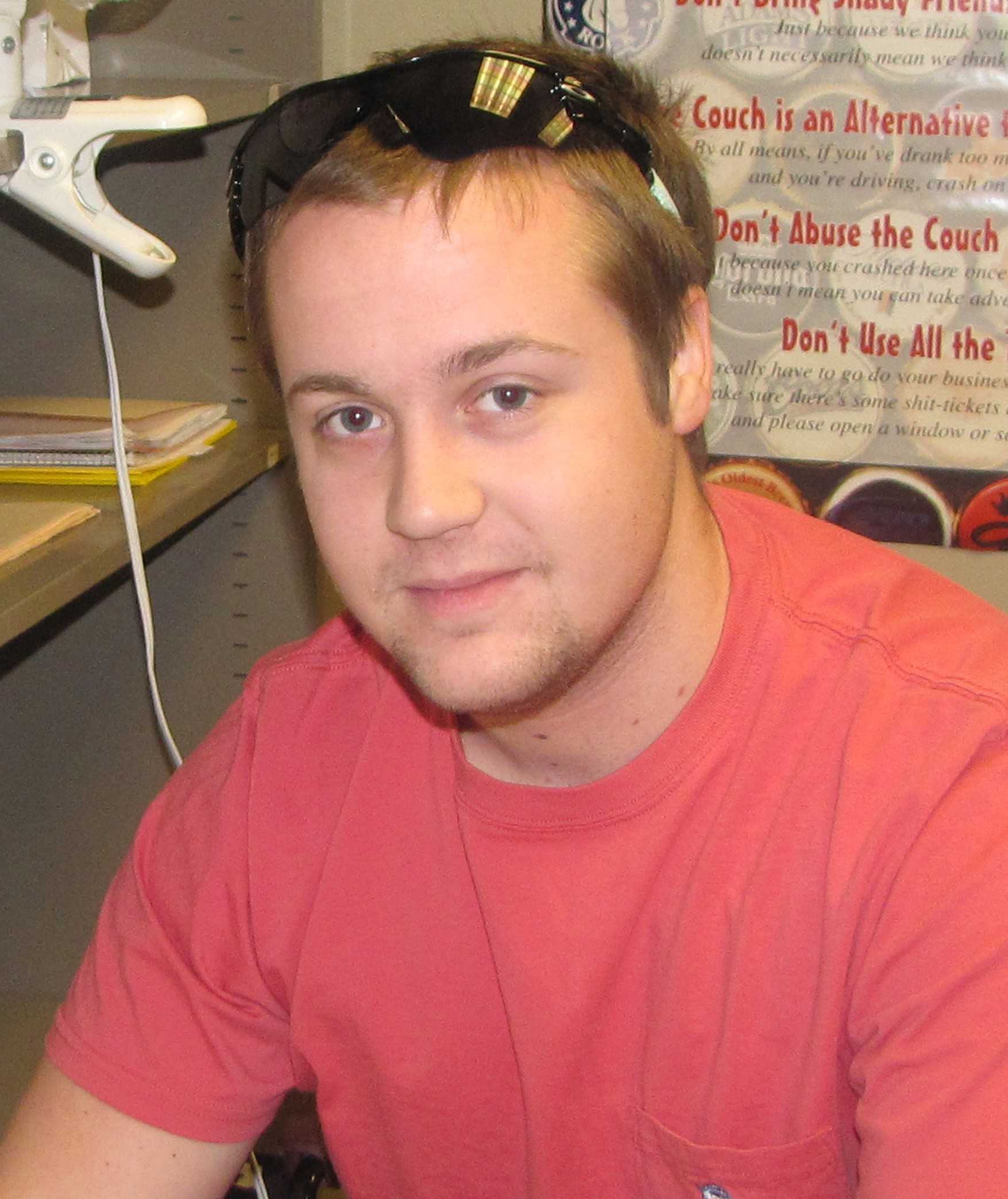 Propelled by a strong sense of patriotism, appetite for thrills and the desire to have the competitive edge a military background can give him, Evan Simon, criminal justice senior, will enlist in the military after graduating in December.
"I want to build a resume and get military experience and serve my country," he said.
Simon credits his Catholic upbringing with forming him into such a nationalistic individual.
"I was raised Catholic," he said. "I went to Catholic schools, and I was always taught to do the right thing — make the ethical decision. I love my country."
Once in the military, Simon said he hopes to meet the qualifications necessary to be chosen for military pilot training.
"It's so competitive," he said. "There are all kinds of qualifications like height, weight, eye sight. "Tons and tons of people are going for the position. They only choose a certain number for the year."
Simon said he expects to go to Newport, R.I., for officer candidate training.
If accepted to military pilot school, he would go to Pensacola, Fla., for two years to train.
Simon said he has wanted to fly airplanes since the age of 7 when he rode in a small Cessna airplane in Bowman Field, Ky.
"I loved being up there and the sensation of that small plane with all the ups and downs and bouncing," Simon said. "It made me want to fly."
For Simon, being a pilot would ensure he never gets trapped working in a mundane profession.
"I don't want to be confined to a desk, just doing daily fundamentals nine to five," he said.
Simon said while joining the military and the possibility of deployment may present him with some anxieties, it will most certainly satisfy his taste for thrills.
"I am a thrill-seeker," Simon said. "I love doing different, crazy stuff."
He recalled one experience when he and some friends decided to walk across the train bridge  from Clarksville to Louisville.
"We get up there on this bridge that's shaking from the wind, and it was the scariest, most thrilling time of my life," Simon said. "At any time, I could have slipped and fallen, and I would not have walked away from that."
Childhood friend Neil Aboulhosn, 23, recalled a similarly dangerous occurrence when he and Simon went on a cruise.
Aboulhosn said their ship got stuck in a hurricane.
The decks were off-limits, and all passengers were supposed to remain inside.
Aboulhosn compared it to something out of a movie.
"Evan had the crazy idea to go outside on the top deck," Aboulhosn said, with a laugh. "So, we went out there, and he decided to hang onto the railing of the cruise ship in the 100 mph winds. He was just hanging on it, flailing in the wind. It was so funny."
Despite his mother and grandmother's preoccupations and fears regarding his safety, Simon said he is ready to join the army.
"There is some anxiety of being deployed, but I am ready for it," Simon said. "I want to do my part for my country. I have fear like everyone else, but I'm trying to put that fear aside and do what's right."
By ANNIE MALKA
Staff
amalka@umail.iu.edu