Student wins award for Brooklyn Bridge painting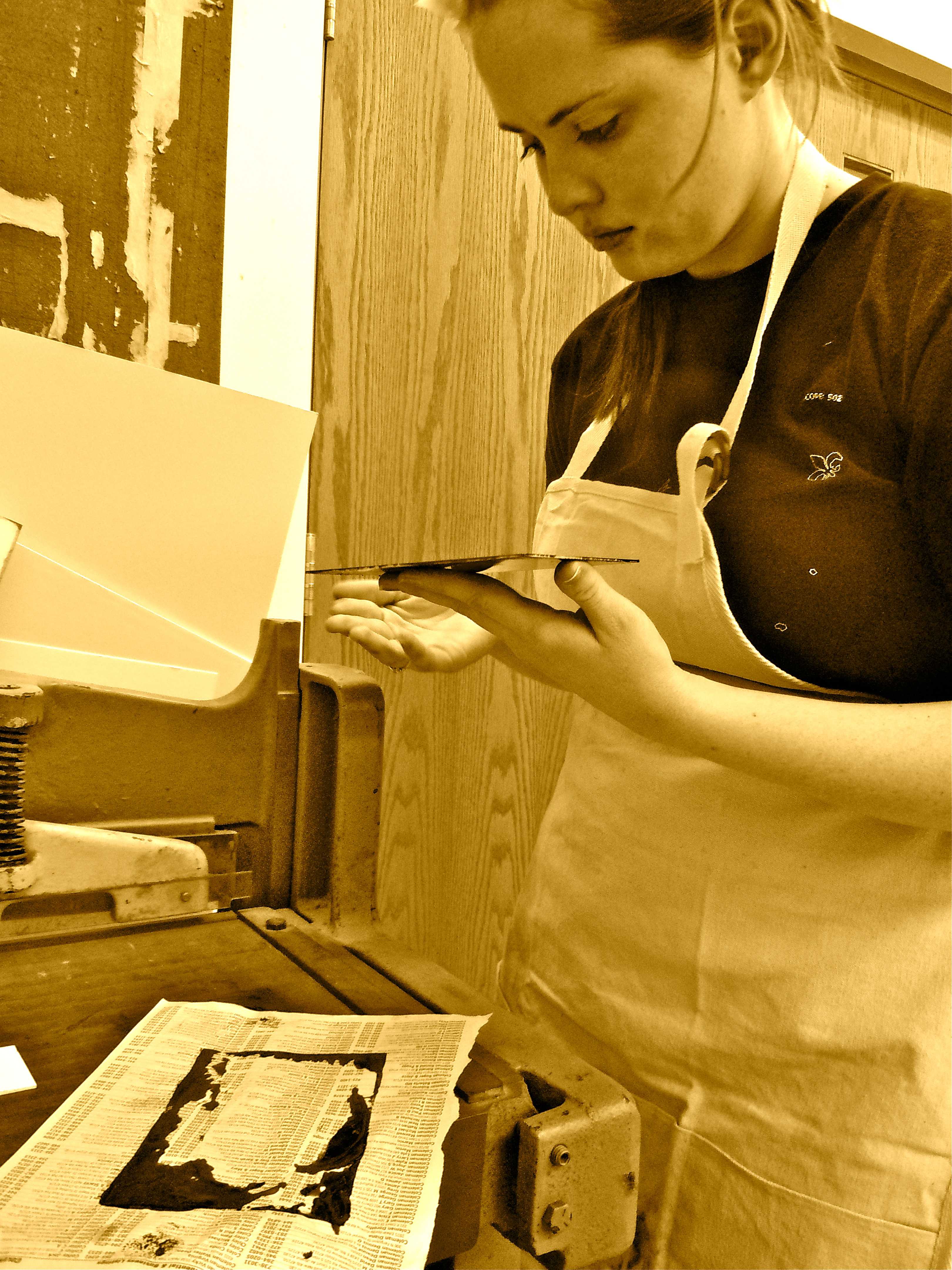 Emily King, fine arts and psychology junior, recently received the Chancellor's Purchase Award at the Annual Student Juried Art Show for her oil painting "A View from Brooklyn Heights."
The painting is a dark, mood-driven piece set at night from the Brooklyn Bridge with textured rain streaking across a ghostly urban atmosphere.
King's grandmother, Ruthanne Gonder-Wolfe, who King credits for starting her art career, was with her when she received the award.
"My grandmother signed up my sister and I for our very first art lessons when we were young, and she still has the very first piece of art I ever did hanging on her refrigerator to this day," King said.
While attending IU Southeast, King said she has developed a close relationship with her grandmother, who lives in New Albany.
For a Christmas present, King's grandmother gave her free studio space in the Hope Mills Building.The building, located in downtown Louisville, harbors a variety of different artists. Glass Works, a local glass-blowing company and studio, is located in the basement of the building.
"I'm in the process of moving in and plan to turn [the space] into a printmaking studio, which is the concentration for my major," King said.
For now, King is saving money for the $1,000 purchase of a printing press, which will allow her to mass produce her work and hopefully sell it to local buyers.
King said she finds inspiration for her work in various places. She subscribes to art periodicals like High Fructose Syrup, which highlights upcoming independent artists.
She also finds inspiration through music, which she plays while working.
"I've always been interested in art, but I never thought I was going to do anything with it," King said. "I always wanted to be an English teacher growing up, but that changed when I took my first drawing class with Donna."
King said Donna Stallard, professor of fine arts, has helped mold her art and has also been an inspiration to her work.
"I've had professor Stallard for every art class I've taken [at IU Southeast,]" King said. "She's been an important part of my growth as an artist."
Stallard said she was pleased King won the award.
"She's very diligent and disciplined in her studies and always comes through with whatever is asked of her," Stallard said.
By SAM WEBER
Staff
samweber@ius.edu