New director encourages change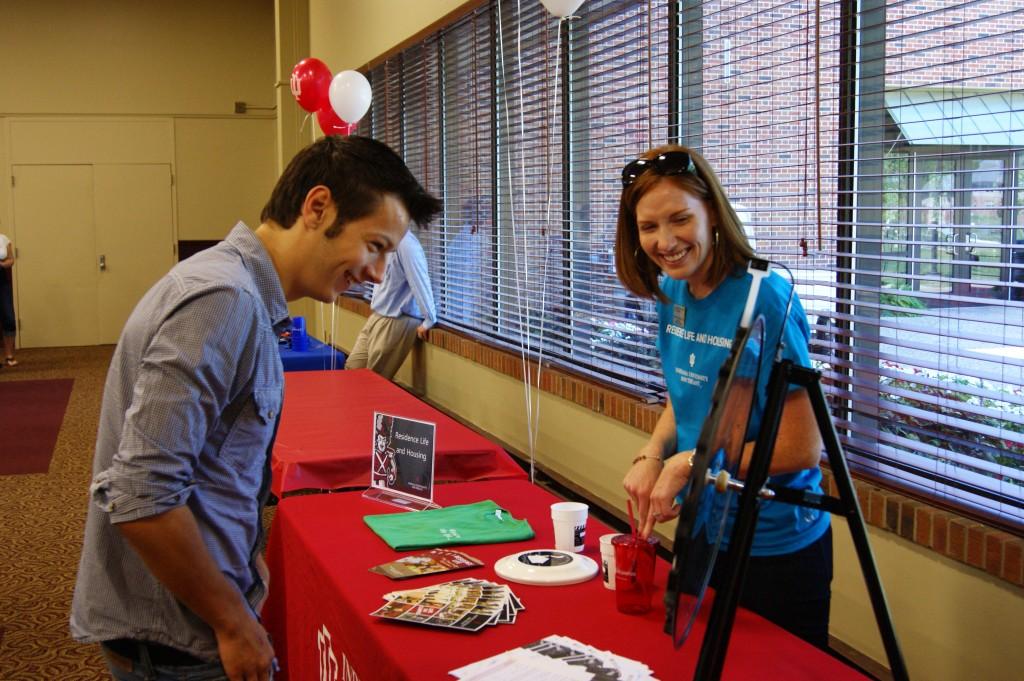 Amanda Stonecipher, new director of Residence Life and Housing, has been working the summer away preparing Residence Life and the lodges for fall semester students.
"Summer is the busiest time," Stonecipher said. "We have to successfully move out all the spring semester students."
Since she took her position on April 16, Stonecipher said she and the other staff members of Residence Life have been busy with yearly summer work.
Room inspections and organizing, normal repair and replacement, and work orders, such as changing light bulbs, painting and fixing damages are a few of the many tasks  to be finished before fall.
Full of enthusiasm for the new semester, Stonecipher said she is ready to end the busy pace of summer and move into a more normal pace of fall. She said she is excited to welcome the incoming students to the lodges.
Anna Sneed, elementary education senior, is a community adviser for Grove Lodge. She said she has become close to Stonecipher, and Stonecipher listens to student concerns.
"I always feel she really cares about what's going on in my life," Sneed said.
Sneed also said Stonecipher is a good listener, and she asks community advisers for their opinions about the changes being made. Sneed said one of the biggest changes being made was the involvement of Residence Life with the Police Department and the Physical Plant.
"She's made it her priority to work hand-in-hand with the different departments on campus," Sneed said.
Peter Felice, music composition senior and community adviser for Meadow Lodge, also said he has noticed major changes happening in Residence Life since Stonecipher became director. Since he was a community adviser last semester, Felice said the program seems more structured than before.
"With Amanda, she provided direction," Felice said. "Now we have a clear understanding of where we are going."
Both community advisers said their training program has been improved and now includes more hands-on learning tools. For example, Felice said they have learned more about the Police Department, as well as how to use a fire extinguisher.
Stonecipher said her main goal is to encourage student interaction, especially to the faculty.
"We want to make sure our residents are connected to the staff, to the institution," Stonecipher said.
She said this connection between students and IU Southeast will improve student perspectives and experiences.
Referring to her motto  "change is healthy, change is good," Stonecipher said any changes to be made in Residence Life and Housing will be for the betterment of the students.
"We are here to support student success," Stonecipher said.
By BRITTANY POWELL
Features Editor
bripowel@is.edu