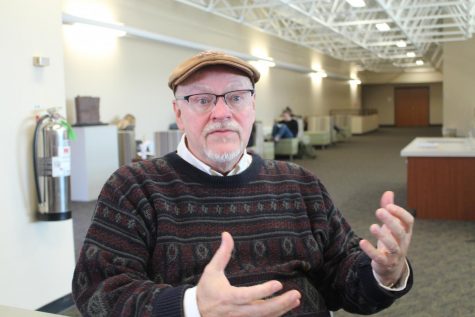 Logan Stephens, Staff Reporter

December 1, 2019
An inquisitive email and an open position in the English Department led recent retiree Frank Farmer back to IU Southeast, the place where he started his academic career fifty years prior. Farmer, a Clarksville native, began attending IU Southeast in 1969. He said it was an easy decision to attend. He...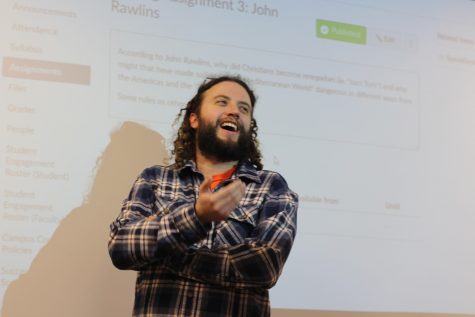 John Renfrow, Editor in Chief

March 20, 2019
Robert "Bobby"  Wells begins his pirate class like any other teacher with orthodox greetings, attendance, slideshows and questions. From there, the class voyages everywhere from Viking-controlled waters of Europe to the tropical island of Tortuga in Haiti, searching for the fountain of youth and c...