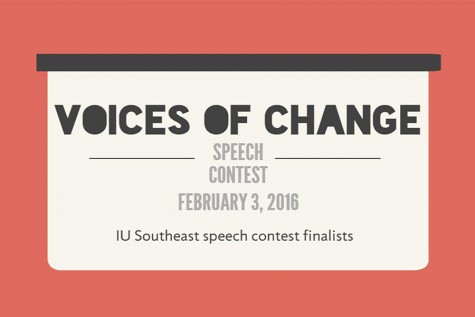 Tassy Payne, Staff Reporter

February 17, 2016
Four students sat in the front row of University Center North, room 127. The students clenched their note cards while practicing for the last time what they were going to say in front of their audience. Then, Diane Reid, senior lecturer in communication studies, stood in the center of the room and...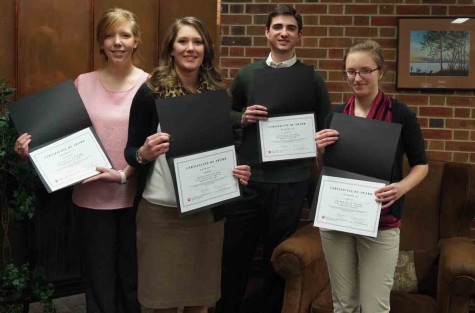 Kaylynn Williams, Staff

January 28, 2015
The Voice of Change speech contest was held on Wednesday, January 21st at the University Center. This was the third annual contest in celebration of Martin Luther King Day. The top five IU Southeast speech students are elected by their classmates and a panel of judges to compete in the event in...