Horizon Staff Reports

April 12, 2016
Twenty Indiana University Southeast journalism students and recent graduates collectively won 34 awards – including second place newspaper of the year – at the annual convention of the Indiana Collegiate Press Association on Saturday, April 9, in Indianapolis. All work was published in IU Southeast's...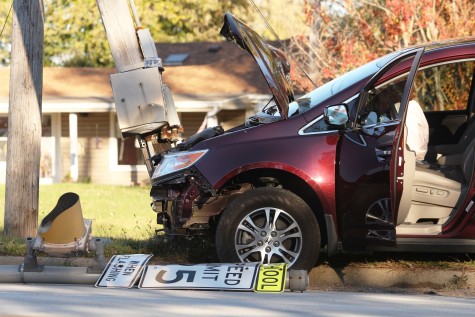 Paige Thompson, Managing Editor

November 3, 2015
On Monday, Nov. 2, IU Southeast experienced a campus-wide power outage. According to Major Paul Holcomb of New Chapel Fire Department, the power outage was the result of an accident by a vehicle driving down Grant Line Road that took out a power line, several mail boxes and a nearby school speed limit...