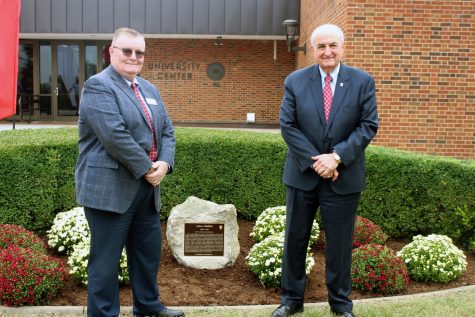 Marc Andry, Staff Reporter

October 10, 2019
IU President Michael McRobbie unveiled a historical marker on Wednesday, Oct. 9 commemorating Lyda Radford, the first student to ever enroll at IU Southeast. The marker is on display right outside the entrance to University Center North. "I'm pleased to be here today to unveil the first historical...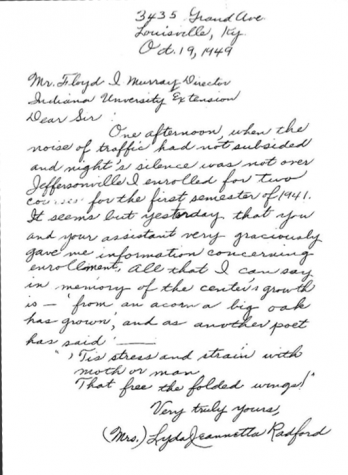 Kat Lynn and Jayla Rose

April 15, 2019
Over 68 years ago, Lyda Radford was denied access to schools in her residing state, leading to her travel across the river to gain a higher education and pursue her passion. "It is important to remember Ms. Lyda Radford because the documented story about her as the first student at IU Southeast...