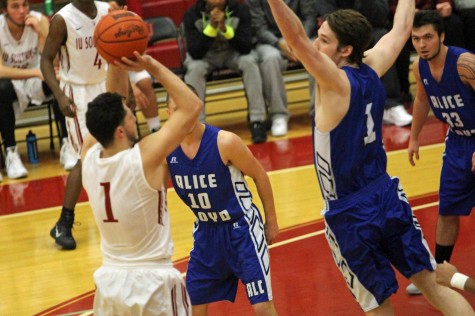 Somolia Pumphrey, Staff Reporter

February 1, 2016
The IU Southeast men's basketball team won Alice Lloyd with a final score of 85-68 on Jan. 30, 2016. Earlier in the season, the Grenadiers traveled to Pippa Passes, Ky and lost by four points with revenge on the mind. One thing that the Grenadiers did not have when they visited Alice Lloyd was...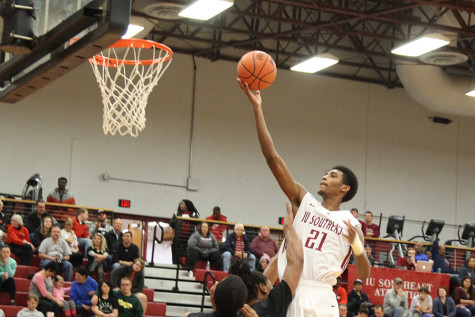 Parker Henes, Staff Reporter

October 28, 2015
The IUS men's basketball team lost their home opener 80-76 on Tuesday, Oct. 27. Four Grenadiers scored in double figures, but it wasn't enough to overcome St. Catharine College. "It was a game we shouldn't have lost," head coach Wiley Brown said. The Grenadiers trailed by as many as 18 poin...