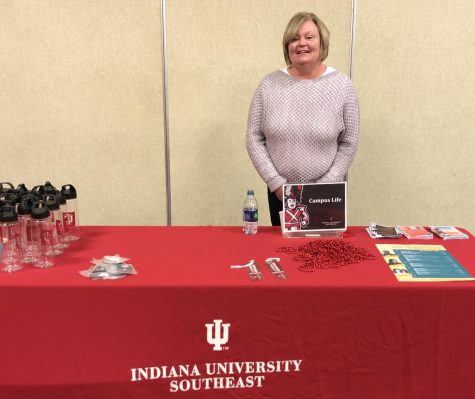 Aubryn Crotchett, Staff Reporter

January 16, 2020
The Hoosier Room was filled with IUS student organizations during the Student Involvement Fair on Tuesday, Jan. 14. The event, hosted by Campus Life, aimed to familiarize students with organizations that are found on campus. Cari Edwards has been a faculty member of IU Southeast for 15 years and is...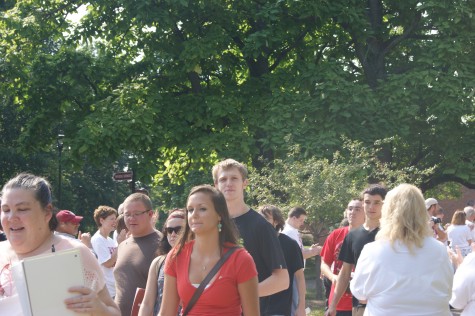 Gail Faustyn and Bryan Jones

August 23, 2013
Gail Faustyn and Bryan Jones show the welcoming of new students by IUS faculty and staff during this year's welcome week and involvement fair. Hundreds of new students came to campus and were greeted by faculty and staff to kick off the 2013-2014 school year. During the involvement fair, students were...