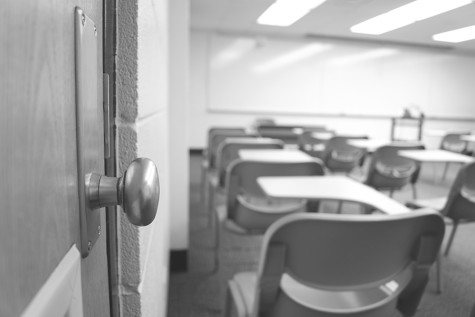 Joel Stinnett, Staff Reporter

September 21, 2015
A little more than a year ago, on a rainy September afternoon, a report of an armed individual on campus sent IU Southeast into lockdown mode. On September 11, 2014, a student reported to campus police that someone had what appeared to be part of a gun sticking out of his camouflage backpack. Officials...
Aprile Rickert, Editor-in-Chief

September 20, 2014
On the afternoon of Sept. 11, the IU Southeast campus was shaken out of the drizzly day with an alert of an armed person on campus. A student had seen someone walking out of University Center South with what appeared to be part of a weapon sticking out from his camoflague backpack. The student repor...