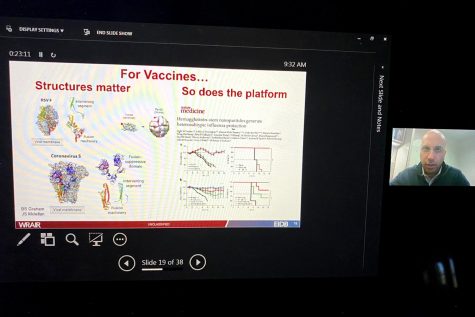 Emily Owen, Staff Writer

September 30, 2020
Dr. Kayvon Modjarrad spoke to IU system faculty in biomedical research on Wednesday, discussing the Walter Reed Army Institute of Research's (WRAIR) work with emerging infectious diseases and its efforts to create a COVID-19 vaccine.   Why WRAIR is Important: The Walter Reed Army Institute...
Melissa Spade, Staff Contributer

October 22, 2014
Coughing, headaches, stuffy nose, fever, fatigue and body aches are eminent symptoms of the flu. With work, school, children and other responsibilities people do not have time to be bogged down with such symptoms. The best way to steer clear of this fate is to choose to get the flu vaccination,...