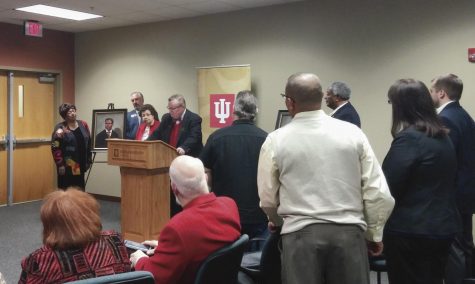 Alex Baker, Staff Reporter

January 25, 2020
The IUS Office of Alumni Engagement held a dedication ceremony on Thursday, Jan. 23 for portraits of Marcellus Neal and Frances Marshall, the first male and female African-Americans to graduate from Indiana University. Following this, the eighth annual Voices of Change Speech Contest was held, where...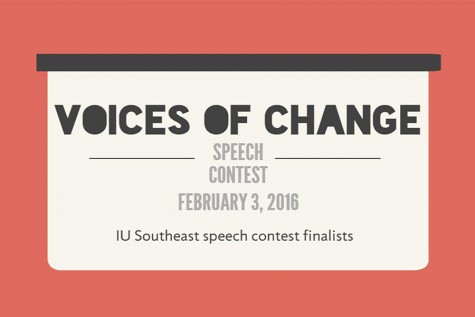 Tassy Payne, Staff Reporter

February 17, 2016
Four students sat in the front row of University Center North, room 127. The students clenched their note cards while practicing for the last time what they were going to say in front of their audience. Then, Diane Reid, senior lecturer in communication studies, stood in the center of the room and...