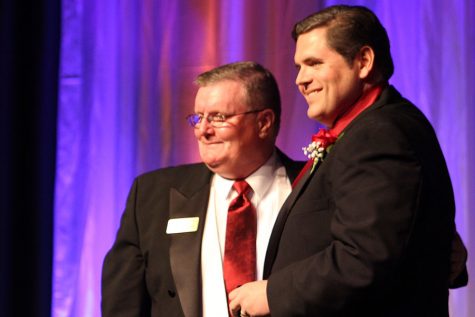 Kristin Kennedy, Brian Davis, and Joseph Kauffman

April 12, 2016
More than $140,000 was raised, seven scholarships were awarded and two prominent supporters of IU Southeast were recognized on Saturday, April 9, in front of nearly 600 attendees at the 2016 Chancellor's Medallion Dinner. The dinner, which took place at Horseshoe Southern Indiana, is held every year to h...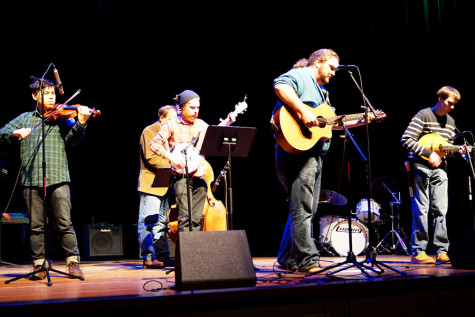 Kristin Kennedy, Social Media Coordinator

November 25, 2015
As Michael Sauffer, music junior, pounded a beat with his drumsticks, Zoe Blackwell, music senior and Matt Restrepo, music sophomore, leaned forward and swayed as their hands flew across their saxophone keys during their jazz band's performance. The jazz band, called Cold Front, is one of three...