Bing, Bowie and the great "Little Drummer Boy" incident of 1977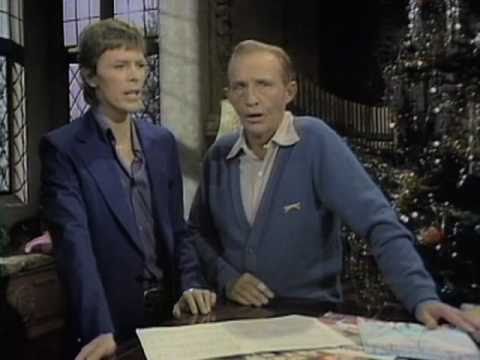 The year was 1977, and David Bowie seemed to become a commercial success overnight with the release of his album "Low", and the hit single "Heroes."
Until this point, while Bowie did have quite a following with his glam rock subculture, he was never considered a "popular artist." Teenagers were listening to his music and worshiping the androgynous alter ego Ziggy Stardust, while their parents shook their heads in disbelief.
That all changed when Bing Crosby, America's most-loved crooner, invited Bowie on his television show to sing.
In the book by David Buckley, "Strange Fascination- David Bowie: The Definitive Story," Bowie said he did not want to do the show because he believed people would see him as "actively trying to normalize his career."
But he did, and he searched for reasons to do so.
"I just knew my mother liked him," Bowie said.
Bing asked Bowie to sing "Little Drummer Boy" with him as it was inching near to Christmas.
"I hate this song," Bowie said. "Is there anything else I could sing?"
The show producers then scrambled to find something for the odd couple to sing, and within a mere 75 minutes, they had written "Peace on Earth" for Bowie to sing while Bing sang "The Little Drummer Boy."
Thus the collaboration of "Peace on Earth" and "Little Drummer Boy" was created and, like it or not America (and mom), according to The Huffington Post, David Bowie sings one of the most loved Christmas songs of all time.