Common Experience focuses on the environment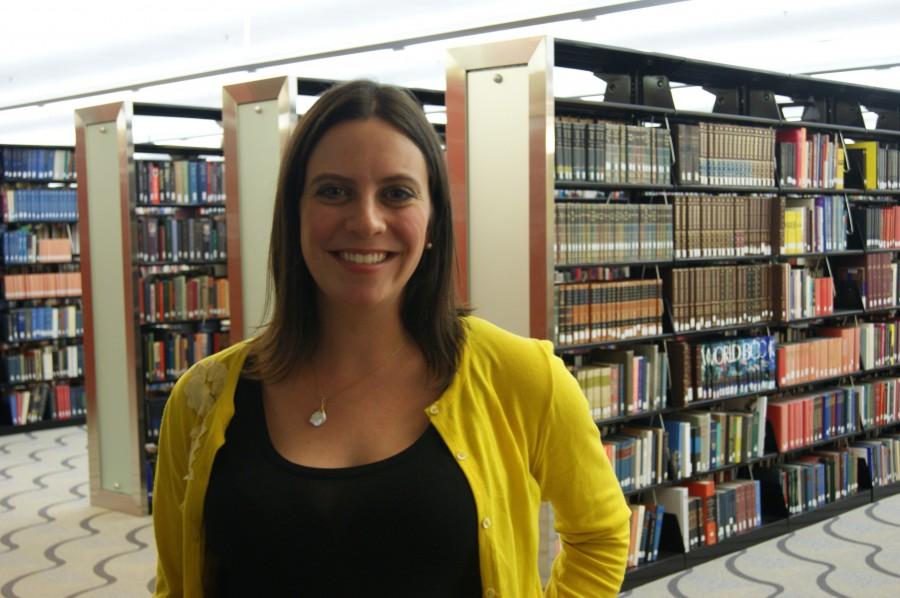 Erica Peterson, environmental reporter for WFPL, Louisville's public news station, stressed the humanness of environmental issues while speaking to students and professors at the IU Southeast Library on Wednesday, April 2.
Peterson discussed the competing forces within environmental issues such as environmental sustainability versus economics. She also mentioned the competing interests in her personal career between journalistic ethics and environmental ethics.
Peterson's presentation was sponsored by the Common Experience, which has focused on personal and public ethics for the past two semesters.
Cliff Staten, political science professor and member of the Common Experience Program Committee, said these environmental issues fit well with this year's Common Experience theme.
"The ethical view would be that we need to be looking into the future, but the political scientist in me tells me that American democracy can't look beyond the next election," Staten said. "This is the trade-off in ethics."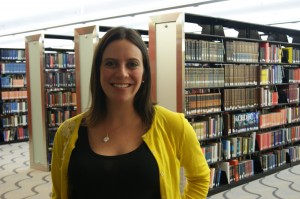 Melissa Fry, Director of the Applied Research and Education Center at IU Southeast and fellow member of the Program Committee, said she was excited by the stories she heard coming from WFPL's new environmental reporter when she moved to the Louisville area in 2011.
"She's really become a voice for issues in the central Appalachian coal fields, but she's also doing important stories on environmental and pollution issues here in Louisville and Southern Indiana," Fry said.
Peterson first spoke about the ethical issue between environmental safety and keeping local jobs. She played an audio clip of Janet Crecelius discussing the death of her husband, Revis, who died of a rare form of liver cancer he developed by working in Louisville's Rubbertown neighborhood.
Peterson said this issue is even more complicated than it seems because many workers who develop diseases from these hazardous jobs are afraid to speak up.
"A lot of times they're just happy to have a job," Peterson said. "They see it as a necessary casualty…you're providing for your family."
Peterson said she often gets asked why the endangered individuals do not simply move away from the environmental hazards. She said one reason for this is because many people were living in these areas before the various industries moved in.
"People who grew up somewhere and feel very strongly about where they live, it's a part of them," Peterson said. "Even if their quality of life is diminishing because of industry, they don't want to leave. They feel like they shouldn't have to leave because of this."
However, Peterson said the most influential factor in these ethical issues is not primarily the people involved, but the economics.
"You'll notice I talk about economics a lot in my reporting because I see that [money] is what drives most of those decisions."
Peterson went on to describe how the insurance industry has recently become a powerful voice in favor of taking action on climate change. She said insurance companies are now taking a proactive role because, if climate change produces the dire effects scientists are predicting, they will take a serious financial hit.
Tommy Criss, computer science sophomore, said he enjoyed Peterson's presentation, especially the audio clips of the people affected by the environmental hazards.
"It really gives it a personal, emotional depth to it," Criss said. "You hear their story. You could feel what they were saying through their voice."
Criss said these environmental issues are especially important for the millennial generation.
"We're going to be the ones living with the problems later on," Criss said. "But we're the ones who have the most opportunity to do something about it."