IUS Student Government Association president Stephon Moore
Political science senior is setting lofty goals for SGA, and himself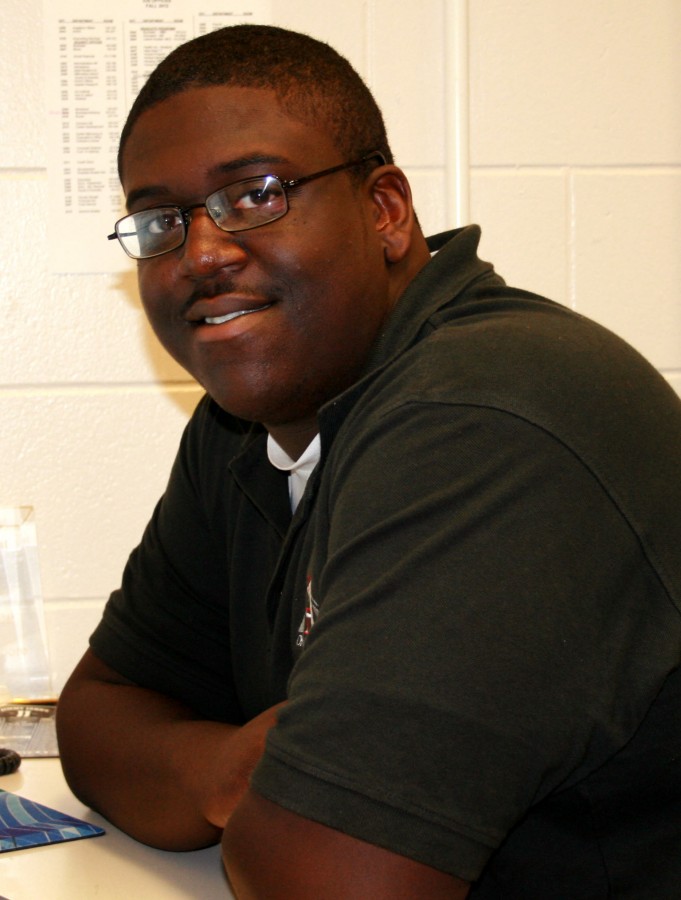 Many people know Stephon Moore as the Student Government Association president but there is so much more to who he is.
"I'm outgoing and not afraid to engage with students who have questions," Moore said. "I'm also laid back, but at the same time take things seriously. I'm good with balancing and keeping a level head through things."
Trent Wallace, SGA vice-president and communications junior, who used to live on campus with Moore sees him as light hearted and easy to talk to.
"When we lived together two years ago in Orchard Lodge we would talk for hours and we became great friends and colleagues," Wallace said.
Moore continues to hang out in the lodges and finds that the great rooms are an enjoyable place to be.
"My favorite hangout spot are the great rooms in the lodges. There is a lot of activity going on, a giant television, good places to take a nap and nice people to interact with," Moore said.
Moore was able to accomplish many of his goals last year as president of the SGA.
Some of his main goals were to develop a relationship with the chancellor, increase athletic game attendance, start the Gus Talks series and have scholarship giveaways. The goal Moore is most passionate about is developing good relationships and reaching out more to students and the chancellor.
"Stephon is full of ideas, shares them and likes to delegate them to others to build others leadership qualities, creating more leaders," Wallace said.
Moore has many goals beyond IU Southeast. As a print field director he hopes to win the election for Chuck Freiberger, Floyd County Commissioner, who is running for state senator. Moore would like to continue doing political campaigns. Other goals include working in local government and attending graduate school.
When it comes to careers, Moore has many in mind. He sees himself working at the state house or the city hall.
"I want to work somewhere doing good work and making a difference," Moore said.
Wallace sees a bright future, career-wise, for Moore.
"I see Stephon being very successful. He has a very strategic course of action planned out and has already begun working on it," Wallace said.
There are many unique facts about Moore that many may not know. For instance, he is having a baby in the fall. He also has a 4-year-old brother. He has a black belt in taekwondo, and was also a drum major in high school.
Moore enjoys participating in various activities outside of school. He campaigns and encourages others to volunteer with the process. He enjoys watching Netflix and playing video games.
"I'm an avid music listener. I like to be up to date on the latest music," Moore said.
Moore wants the campus community to know that he is here to help and to let him know what he can do.