It Runs In The Family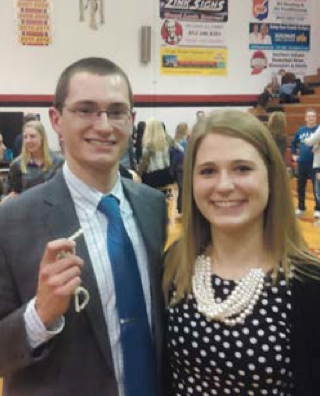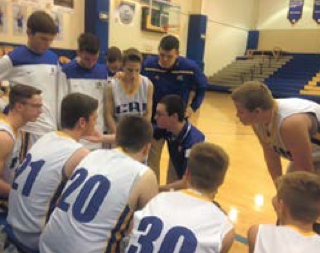 Competitiveness ranges from skipping rocks to playing sports. Hayden Casey, secondary education junior and Carson Casey, elementary education sophomore, both grew up in Borden, Indiana.
While attending Borden schools, Hayden and Carson participated in a variety of sports. The sport that impacted them the most and stayed with them beyond high school was basketball.
After graduating high school, Hayden and Carson began coaching basketball. Hayden has been coaching for three years at Christian Academy of Indiana in New Albany.
He is the assistant coach for the junior varsity and varsity teams as well as the eighth-grade head coach. He is also finishing up the season with his eighth-grade boy's basketball team, The Christian Academy Warriors.
"They are a special group, and they bring so much energy and are always upbeat," Hayden said.
James Martin, a former high school player at Christian Academy, said that his favorite thing about Hayden is his enthusiasm and love for the sport.
"He was genuinely excited to be at practice and just be around the sport," Martin said.
Carson has been coaching the fourth and fifth-grade girls at Borden Elementary School for two years now.
"I figured the best way to keep my passion alive was to coach others about it and what I love about it," she said.
Since they were young, Hayden and Carson enjoyed competing against each other.
Hayden said that as a child, he would beg his sister to play one- on-one games with him, and the few times she played against him, she gave it her all.
"Carson is something else. She will go right back at you, and I imagine that is how she is as a coach," Hayden said.
"
"I figured the best way to keep my passion alive was to coach others about it and what I love about it,""
— Carson Casey
Hayden and Carson said their competitiveness carried on into college.
"We are competitive about everything, even our grades," Carson said. "It makes our relationship more fun."
Hayden said they not only compete on who received better grades but also on who had a better basketball season.
"I am competitive and will let her know that I got the double digit win season," he said.
While competing is a huge element of their friendship, so is supporting each other.
Hayden and Carson said they attend each other's games and afterward enjoy discussing what they did well or what they could have done better.
"After the game I can tell him what I think I would do or after my game he can tell me what he thinks he would do," Carson said.
Hayden said he likes to reminisce with his sister after a game.
"What we share through that is pretty cool and unique," he said.
Hayden and Carson said they enjoy having a sibling with mutual interests, but they also said it has its drawbacks.
"Sometimes I don't like his advice, and sometimes he doesn't like my advice," Carson said.
Hayden said the only negative aspect for him is if Carson does better than he does.
As children, Hayden and Carson's love for sports created a special bond between them, and as adults coaching has brought them even closer, they said.
Carson said that it is nice to have someone understand the stresses of being a coach. "Coaching gives us a link to talk about as adults," Hayden said.
Carson said while their coaching styles are different, the way they approach creating a team is similar.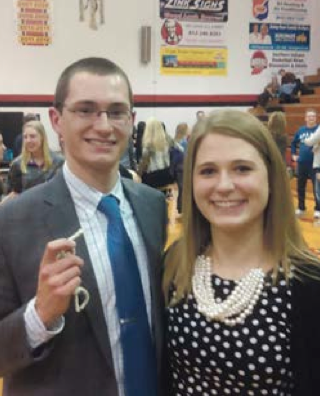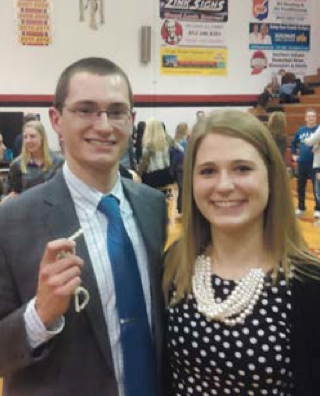 "We both demand respect from our players, and we have the same values," she said.
Hayden said he helped his sister coach one time, and that is when he noticed they had similar values.
"One thing that she does that I think I do as well is create that relationship with the players," he said.
Because of coaching, Hayden and Carson both said that they have a special relationship that most adults their age do not have.
Carson said she hopes to one day coach a high school basketball team, and Hayden said he wants to be the head coach of a varsity team.
"Because we both coach, we know what goes into a game, so it creates a good bond between us and it is fun," Carson said.