On The Record
IU Southeast freshman balances life, school and music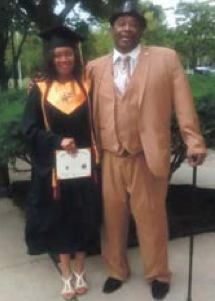 For some, when something traumatic affects their life, they're faced with the possibility that the experience can either make or break them.
At a young age, IU Southeast marketing freshman and rap artist D'Coryia Cunningham said that seeing family members involved with music inspired her to explore her musical talents.
Cunningham says she has always had a passion for music and believes that this time around building her brand will be drastically different from the last time.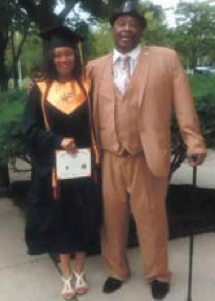 Before, Cunningham could admit to not taking her craft seriously until the passing of her father near the end of the 2015 fall semester.
"Prior to my dad's death I wasn't serious with music. I was thinking about doing it but I wasn't sure if I really wanted to or not," she said.
Cunningham said that her father inspired her to seek joy in situations and to let joy be the end result in life. "Which is why I really want to pursue music because throughout life circumstances it's what has brought me joy," she said.
Choosing to give her music another chance, Cunningham battles with balancing school, work and studio time.
"Everything is based off strategy, so I plan to just prioritize everything," Cunningham said. "School always comes first."
Cunningham feels positive that working with her current group, Redroom Business, will push her in the right direction musically.
With the help of a mutual connection, Cunningham was able to get in contact with the founder and C. E. O of Redroom Business, Demetrius Hall.
Hall says that Redroom Business was created to help budding artists not only perfect their craft but to get them off the streets and into an environment where they can learn about the music business.
"A lot of people want to be the artist, but they don't know the business," Hall said. "They're more so stuck on the glitz and glamor."
Being a new artist, Cunningham realizes that self-portrayal is an important aspect of the music industry when you have others looking up to you.
"She definitely brings a flare with her empowerment of women, and she has a very unique way of portraying the way she feels in her music," said fellow Redroom artist, Lyric.
Being conservative and embodying self-respect are the characteristics that Hall labels Cunningham with.
"In all of my videos people will notice that I'm dressed in a very casual manner," Cunningham said. "I just want to show women that you don't have to be half naked or have the best body to be successful."
Cunningham says that showing women that they can be confident and financially and emotionally independent is important to her because that is who she is.
While preparing the tracks for her first album, Cunningham hopes to feature vocals from junior psychology major Kelly Howard on her original song, "Forgotten."
"I chose her because her voice is beautiful and very unique and there aren't many like it," Cunningham said. "Also for the fact that her style is different from mine, so the way she sings put a twist to the song making it even better."
It was Cunningham's passion and dedication that made Howard decide to sing for her. "She showed me that she is serious about her work, and I admire that in an artist," she said.
Looking Ahead, Cunningham says she plans on releasing more singles and doing covers for different songs by mid-Feb. and early March.
Long term, Cunningham is planning the release of her first album, preparing for her first major showcase in March 2016 in Indianapolis. In Jan. 2017, Cunningham hopes to release a line of shirts that she's been working on with locals designers.
Ambitious and ready to put in the work, Cunningham says that she's looking forward to the future.