Welcome to March Madness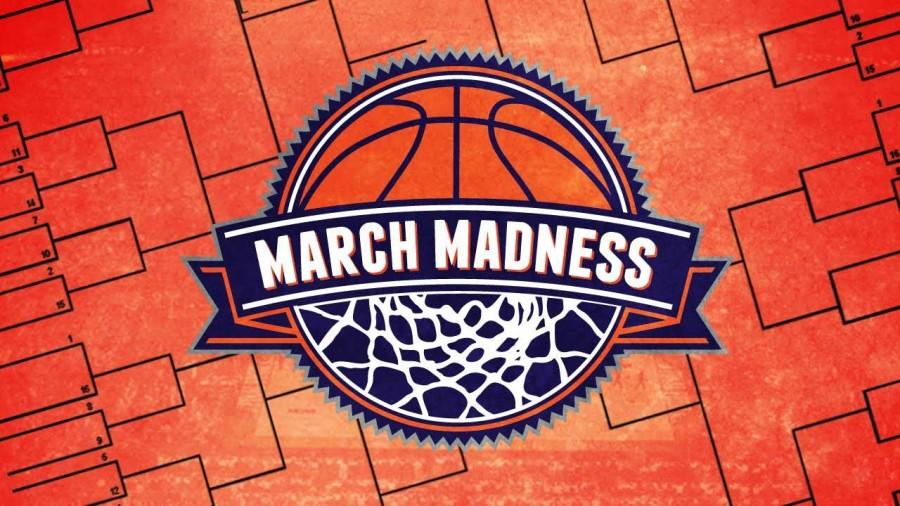 It is that time of year again. The NCAA tournament will be in full force on Thursday and Friday, March 17 and 18.
For those who don't know, the NCAA tournament is a 68 team tournament in normal bracket style. After one loss in the tournament, a team is eliminated.
Some teams have proven themselves and will get into the NCAA Men's Basketball Tournament with no issue at all. Others have not quite proven themselves to go far in the tournament.
For a team to win the NCAA tournament they must win a total of six games in a row.
Most of us are familiar with the brackets. In fact, many of you more than likely print out the tournament bracket and compete against your peers on who picks the most accurate selections.
It is hard to come back and win your bracket pool if you get a lot of games wrong in the first two rounds. Getting past the first two rounds in one piece is essential.
I am not here to help you pick the perfect bracket.
In my opinion, picking a perfect bracket is one of the hardest things to do.
Yahoo Sports projected that you have a better chance of being struck by lightning than to pick the perfect bracket. They say that the percentage of doing so comes in at .00000000003253%.
As Jim Carrey says in Dumb and Dumber, "So you're saying there's a chance?"
With that being said, what I am here to do is give my two cents on the teams I believe to be the real deal, and the teams I believe to be overrated.
I will break it down into four categories of teams you will see in the Tournament.
Dark Horses:
The first category I am going to explain is the dark horse category. A dark horse is a team that is not looked to be a perennial at first glance, but should not be slept on by any means and could potentially make a deep tournament run.
The University of Connecticut Huskies (UCONN) are always scary in the postseason.
UCONN will more than likely fly under the radar in the regular season usually picking up about 10 losses (24-10 record this season), but they get hot right around conference tournament.
In 2014 UCONN struggled all year long. The postseason gets teams fired up, and if you are playing good basketball at that time, then that team could go deep in the tournament.
That same year, the Huskies went on the National Championship.
I'm not so sure the Huskies are going to win it all, but with Kevin Ollie at head coach, the guard play of sophomore guard Daniel Hamilton and junior guard Rodney Purvis, plus the shot blocking presence of junior center Amida Brimah, the Huskies are not an easy out.
Dark horse number two is the Texas Longhorns.
Texas is a very balanced playing basketball team. They are explosive from every area of the court. The thing that stands the most about Texas is that they have four wins versus. top ten teams on the season.
This tells fans that they play their best basketball against the best competition.
Hit or miss:
This category is based on two types of teams. First, you have the teams that have potential to make a deep run in the tournament, and then you have the teams that dramatically get eliminated pretty early.
These next two teams are very similar in why they are a hit or miss team. Both the Duke Blue Devils and the Indiana Hoosiers have loads of offensive talent that can lead to deep tournament runs.
Now I know that hurts for all the IU Southeast students who rep the crimson.
Head coach of the Hoosiers, Tom Crean, has just now gotten the IU faithful to be on his side. But here we are, still saying the Hoosiers don't have what it takes.
Let's not forget about the other coach. The Blue Devils seem to always have a chance in the Tournament while under head coach Mike Krzyzewski. They even won it last year, but in my opinion, they will not repeat.
Both the Blue Devils and the Hoosiers have been inconsistent on the defensive end and have been notorious for giving up easy shots at the rim.
Depending on how many easy shots opposing teams are able to get on the two teams, the likes of sophomore guard Grayson Allen and senior guard Yogi Ferrell might not be enough to advance deep.
Stay away from:
The name of the next category is pretty self explanatory. A team that is highly ranked but do not expect them to make a deep tournament run.
As far as this category, there is one team that scares me more than all the others.
The Villanova Wildcats have been ranked number one this year.
Now I know it sounds crazy, a team that is 27-4 on the regular season, a projected number one seed in the NCAA tournament and a team that has a plethora of guards.
I believe freshman guard Jalen Brunson to be one of the top guards in college basketball in the next few years for the Wildcats.
What scares me about Villanova is that of their four losses, all of them are against a high level of competition. Their four losses are greater than the amount of wins against top 25 teams, which is three.
This makes me scared to take this projected no. 1 seed serious.
The three powerhouses:
This season has been as crazy. Maybe one of the craziest seasons I've seen in recent years. There have not been too many teams that have separated themselves as top tier teams. Any one team can beat another on a given night.
However, three teams have shown me that they are what they are talked up to be.
The first team is the Michigan State Spartans. The Spartans under head coach, Tom Izzo, are always poised to make a deep tournament team no matter what the situation. In my opinion, Izzo is one of the best post season coaches to exist in the NCAA.
This season looks to be more of the same, being led by senior All-American forward Denzel Valentine. When Valentine is on the court, the Spartans play with a distinct energy and passion that can push them over any hump.
There really isn't too much room to argue about the Kansas Jayhawks. Kansas has been one of the more dominant teams this season.
There is a reason they are coming off 12 straight Big 12 conference championships. They are loaded at every position, they are big, and they are gritty and have a decent balance of attacking the rim and shooting the ball.
The emergences of sophomore guard Devonté Graham and junior forward Landen Lucas have elevated the Jayhawks to play like the no.1 rated team in the country. I believe that they are hungry for a championship.
Rounding out the powerhouses is none other than the University of North Carolina Tar Heels, or UNC. It kills me to say this being a Duke fan, but it's the truth.
I know what you're thinking, UNC has had several losses where they took the court and looked as if they were overrated. This has been like the last several teams head coach Roy Williams has had in recent years.
However this team will not fall under that category.
When senior guard Marcus Paige is playing to his full potential, UNC looks as if they are the best team in the country. With the balanced backcourt of Paige and sophomore guard Joel Berry, mixed with a versatile front court, the Tar Heels have a shot to win it.
In my opinion, when the Tar Heels are clicking it spells trouble for the opposition.
This next week there will be a rush to fill out our brackets to compete against our peers. My eyes will be glued to the television all weekend.
I hope I was able to give some helpful insight on picking the right teams for your bracket.
As the rain pours in March, there will be many college basketball games to take your mind off the spring showers. Welcome to March Madness.
About the Writer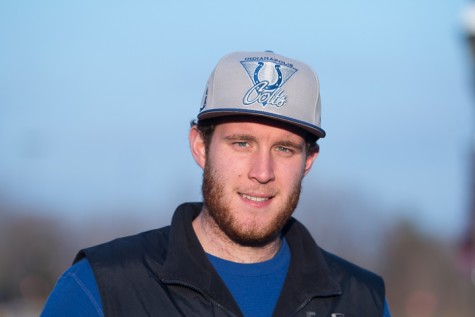 Les Abbott, Volunteer (Spring 2017) Sports Editor (Fall 2016) ;Staff Reporter (Spring 2016)
Hi. I'm Les Abbott. I am a journalism student at IUS. I am looking to use my degree to go in the sports journalism field. Sports are the only thing I...