The Mental Fatigue Factor
A look into how student athletes deal with the stress of juggling big time sports and big time classes.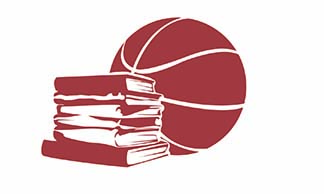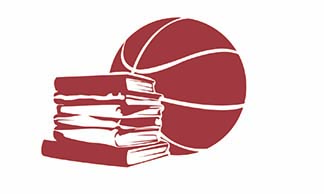 Pitcher Chris Kemp said sometimes athletes can be their own biggest obstacles. He said it's easy for them to overthink when on the field.
"It's easy in baseball to go get inside your own head," said Kemp, a senior who also plays first base.
"You throw a few balls and think, 'Oh man, what am I doing wrong.' Whereas maybe you had bad timing or your mechanics were off slightly. In your mind, it can be a big issue.
Many coaches and college athletes say that the mental side of the game is sometimes just as important as the physical side. Mental fatigue can also be a problem.
When fans look out onto the field or court, they can see and focus on athletes' appearances and physical attributes. But they cannot see what's going on in athletes' minds.
They can't see what athletes are concentrating on or know what they are stressing about during games.
"During a match once you make one mistake you can't think about that or else you're going keep thinking about that one mistake," senior tennis player Nick Roby said. "You're going to make that mistake over and over again."
Mental fatigue, experts say, is when a person experiences extended periods of demanding mental activity, and it can include feeling worn out or tired.
Scientists have found links, in fact, between mental fatigue and decreased physical performance.
For example, in a 2009 study published in the Journal of Applied Physiology, researchers found that performing complex mental tasks reduced study subjects' tolerance for exercise and decreased the amount of time they could exercise before feeling tired.
For college athletes, they have to be on a strict schedule with practice and classes. It can be physically demanding and also mentally waning.
Jeffrey Huber, a psychology professor at IU Bloomington who was a three-time US Olympic diving coach and former IU head diving coach, said college athletes not only have to focus on classes. They also have to focus on training, causing a lot of stress as the athletes try to juggle it all.
"When I coached, my athletes had 11 practices a week, classes and training," said Huber, who studies psychology in sports.
"It can be extremely challenging mentally, emotionally, and physically. I think that it takes its toll all three ways."
Student athletes spend countless hours studying not only in school but also in the film room. They have to study their opponents and develop plans to win the game. That can be a lot of information to process all at once, said Joe Jackson, sophomore forward.
"We go over scouting reports the day before games, and walk through the team's plays, and talk about their players and who to focus on in game." Jackson said.
"We spend a whole practice going over our opponents, then we take our scouting reports home and go over it. I would say after practice I spend three hours studying the scouting reports."
Roby agreed that the workload can be overwhelming, which is why he said that time management is a important key to success.
"Your time management has to be on point, even when you are in season or not," Roby said.
"You have to keep in shape for your season. I do find it to be somewhat mentally grueling because we have practice, we have to block out a period of two hours or more a day for practice, then go to school, then after practice then studying comes into play. Staying up for long periods of time at night does take a toll."
Huber said that taking care of your body, including eating and getting the right amount of sleep, is key during the sports season.
"Your brain when you go to sleep continues to work, and it does a lot of the consolidation of the things you learn in practice, class and study," he said.
"A lot of that gets consolidated over maybe a period of 24-48 hours and a lot of that happens during sleep. Taking care of your body with the right amount of sleep and nutrition is important. And your body starts to break down if you don't get the right amount of nutrition and sleep."
Tennis head coach Joe Epkey said coaches do notice if an athlete is showing signs of being mentally fatigued, whether it's being tired or being burned out during practice or games.
"Of course that is going to affect their mental state," said Epkey, who was nationally ranked college tennis player at the University of Southern Indiana and helped Ball State win a conference title.
"I try to look at what they are doing off the court if they are looking mentally exhausted off the court".
Some student athletes can be stressed out by the big moments. Exhilarating competitions can have crucial moments like buzzer-beating shots that can decide the outcome of a game.
Those moments can put a lot of pressure on an athlete to rise to to the challenge and make a big play.
"It's easy to perceive a big championship meet as an opportunity to lose something than an experience to gain something," Huber said. It can add a lot of stress."
Being prepared for mental fatigue is important during games, men's basketball head coach Wiley Brown said.
Brown said having the experience of playing through it can be crucial for the game.
"The game is 90 percent or more mental," said Brown.
Brown was a starting forward on the University of Louisville basketball team in the early 80s and was a member of the 1982 Final Four team.
"When you get fatigued like that you break down, so you have to prepare yourself and practice to not be mentally fatigued."
Epkey said that college athletes can play while mentally fatigued, but their performance in games can more importantly deteriorate as a result.
"It's huge from a performance standpoint if you are mentally exhausted," Epkey said.
"Then your physical abilities are going to lack dramatically."
Brown said he sees the same effect of mental fatigue on the court.
"When you are fatigued mentally everything goes when you concentrate" he said. "Shooting — everything — goes."
Brown said, in game situations, coaches will motivate you and help push you past the point of exhaustion to reach that second wind in games.
"I tell these guys you've got to push yourself to the limit and get past that because you have more." Brown said.
According to Jackson and Kemp, the way that they deal with high pressured situations is not to think about the situation in the game, but to just play.
"Me personally, I try not to think about it," Jackson said. "If I'm put in a situation where I have to take the game winning shot, I just say to myself, 'I'm going to make the shot.'"
Kemp said sometimes it's best just to go back to the basics and clear his mind.
"The biggest thing that I have learned in my career is going back to the fundamentals," he said.