A Passion for Journalisms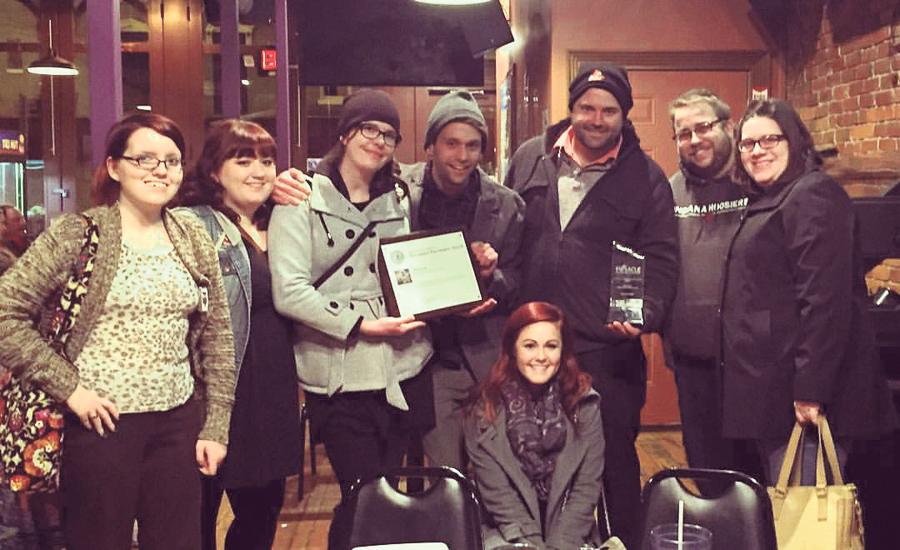 If you had told high school me I would be graduating from a school that I loved, with a group of some of my best friends and a job already lined up before graduation, I probably would have laughed at you.
As cliché as it sounds, some people go their entire lives without truly knowing what they're supposed to do. I used to bounce around between different interests and ideas, trying to find something I felt I was really good at.
First, it was horseback riding, then it was playing the violin. But I was never satisfied. I never felt at home with anything until I found journalism.
It all began my sophomore year when I was convinced by my sister to take a journalism class instead of orchestra, which had turned out to be something I wasn't cut out for. The rest is history.
My teacher, Mr. Lang, had a passion for journalism that inspired me and made me realize that this was something I was meant to find and fall in love with.
The rest of my high school career was spent in the newsroom of my high school paper where I decided I wanted to do something related to journalism as a career, but had no idea where to go to college.
I tossed around several schools like Ball State, Columbia College Chicago and a few others, but couldn't find a place that seemed right for me.
They were all too expensive and I wasn't even sure I'd get in. So my mom mentioned IU Southeast. When I first applied, I didn't think I'd actually come here. I did it as a way to appease my mom since I still expected to go somewhere like Ball State.
After a lot of thought and realizing that I just couldn't afford to go anywhere away from home, I had made a decision.
Once I graduated from high school, I was on my way to IU Southeast to major in journalism. I had no idea what I was coming into, what it would be like or what kind of work I would be doing. I knew there was a newspaper, but was otherwise unaware of the opportunities that I was about to encounter.
During the first week of classes, I found out that one of the other students in my French class was on staff at The Horizon.
Her name was Gail, and I always heard her talk about the stories she was working on.
We easily became friends and after having French together for several semesters, I was stoked to start working on the paper. She was going to be co-editor-in-chief, and I would have someone I already knew on staff.
I eventually became friends with everyone and realized I had found my place on campus. I have loved every minute of my experience here.
My love for journalism continued to grow throughout the next five semesters I was on staff thanks to our adviser, Adam Maksl, and my friends on staff.
Adam has taught me so much about the field of journalism and even about who I am as a journalist. I know I have grown just because he has taught and given me so much insight into the world of journalism.
Without Adam and Mr. Lang, I know I wouldn't be where I am today, and I will always be grateful to have had them there to guide me.
There hasn't been a single day that I've regretted my decision to come to IUS. I have been given so many opportunities here I'm not sure I would have received anywhere else.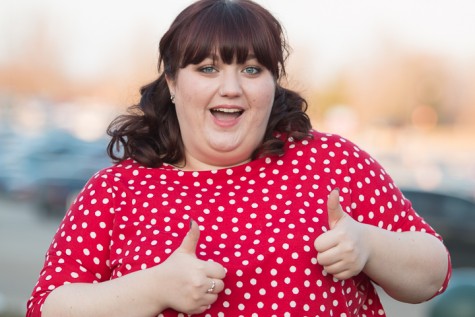 Just last October, I had the opportunity to go to Austin, Texas, with a few of my best friends and co-editors, where we brought home our biggest awards yet, The Pacemaker and The Pinnacle.
We attended seminars, explored downtown Austin and met some amazingly talented students from across the country who were all there for the same reason — makin' journalisms.
You could tell that everyone there felt just as strongly about what we were doing as I did.
During this convention, I was reminded why I love what I do and why I chose journalism as a profession. It was inspiring and one of the greatest experiences of my life so far.
None of these opportunities would have been possible without the dedication Adam has to his students and the journalism program at IU Southeast or the support we have received from the entire campus.
You can tell that there is a sense of pride, and it feels great knowing our hard work has paid off.
After these years of being fully engrossed in the journalism program, I have gained experiences, skills, friends and a portfolio full of a variety of work that has landed me a full-time job at WDRB.
As this semester comes to a close, I feel a sense of relief knowing all of my hard work is paying off, but I also feel incredibly sad.
I'm sad to be leaving such an amazing program and campus, but I'm mostly sad about leaving The Horizon, which has been my home away from home for about two and a half years.
I've made some of my best friends here and I've had incredible experiences with them. I am so proud of all of our accomplishments and of how far we've all come and I can't wait to see what the future holds.
About the Contributor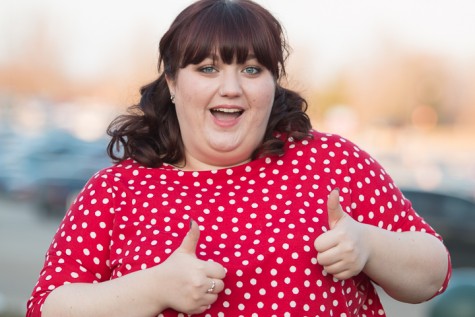 Paige Thompson, Editor-in-Chief (Spring 2016); Managing Editor (Fall 2015); General Assignment Editor (Spring 2015); Staff Reporter (Fall 2014)
Hello (it's me)! My name is Paige Thompson and I am the Co-Editor-In-Chief of your awesome student newspaper! I've been "makin' journalisms" for...