Bringing the Team Together
Recruitment, player transfers and other ways collegiate teams get constructed.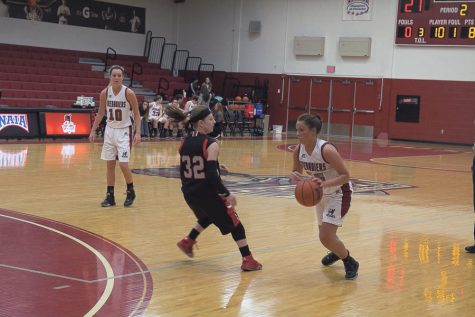 In the history of sports, there are usually two types of teams. Teams with good coaches and teams with good players. However the truly special teams have managed to have both.
Whether it has been a factor of a good coaching staff and having a group of players who are on the same page mentally, or a coach who has premiere talent and teaches those players to play as one unit. all of which eventually go on to have success.
Three coaches that have had success in their recruiting come to mind. Nick Saban, from the University of Alabama Football program, Mike Krzyzewski from the Duke Blue Devils Basketball program and Geno Auriemma from the Connecticut Women's Basketball program. According to ESPN.com, these three coaches have some of the best recruiting classes in their respective sports in the past decade.
Head coach of the IU Southeast women's basketball team, Robin Farris, goes through the same recruiting process that the coaches above use, even at a NAIA university.
The Grenadiers have had Farris for 27 seasons. Farris has led the Grenadiers to 11 KIAC championships, two regional championships, and six trips to the NAIA National Tournament during his time.
The process may seem difficult, but Farris believes the process may be easier then it seems.
"As long as the player is a hard worker, a good student and a great person, the transition doesn't become a problem," Farris said. "It may take some time but eventually it all works out."
However, there is more than one way to obtain a great player. Farris said there are certain circumstances where a player starts off at one program and for a variety of reasons is not happy and decides to move schools and play for another program. These are transfer athletes.
Some examples of local transfer athletes are Damien Lee and Trey Lewis. Lee and Lewis currently play for the University of Louisville men's basketball team. Lee transferred to Louisville from Drexel, while Lewis transferred to Louisville from Cleveland State.
For this past season, Lee was named team captain and averaged 15.9 points per game while playing 33.6 minutes per game. Lewis averaged just a little bit under that at 11.3 points per game and played 27.7 minutes per game.
The same rules apply at the IU Southeast. Since IU Southeast is an NAIA division II athletic program, seeing a five star recruit sign his or her letter of intent to play here is unlikely.
However, that has not stopped coaches at IU Southeast from obtaining players with the right personnel.
Athletic coaches at IU Southeast try to get the best players they can obtain through recruiting. But every so often they are able to obtain a key transfer player.
This past season Farris had four players on his roster that had transferred from other colleges: junior guard Annie Thomas transferred from Henderson State, senior forward Mary Dye transferred from Bellarmine, senior guard Katie Slavey transferred UC Clermont from and junior center Jocelyn Mousty transferred from Texas Tech, which is a NCAA Division 1 university.
However, Farris said there are certain obstacles a transfer athlete has to deal with that a freshman recruit does not. He said transfer athletes adapt to one school's atmosphere and athletic playing system and when they transfer they have to start all over again.
As for why players transfer, Farris believes there are a variety of reasons.
"It happens. A kid is not happy where they are or there are three other players ahead of them and they figure they are not going to play much so they go somewhere where they can play," Farris said.
The Grenadier's baseball team head coach Ben Reel also scored some notable athletes this season. Junior outfielder Kainin Lewis and junior relief pitcher Mark Downs.
Lewis is a transfer junior at IU Southeast who previously played at Ancilla C.C, a junior college located in Donaldsonville, Indiana. Lewis said a big reason why he wanted to come to IU Southeast is because it is closer to home.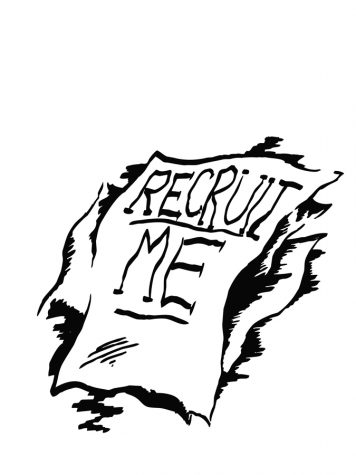 "I'm from Louisville so it's closer to home. Another one is when I visited this campus I fell in love with the school," Lewis said. "I like the campus, people are friendly and my coaches and teammates are awesome. It's like a dream come true really."
Downs is a redshirt junior transfer from the University of Cincinnati. Downs said the reason he transferred was because he didn't like the atmosphere of a bigger college and felt like the coaches at IU Southeast are more personable.
"I like the way the coaches are players coaches and that's big with me. At UC [University of Cincinnati] it's kind of like if you had it we're going to go with you. If not then we're not," Downs said.
So far this season, Downs has had some success on the mound. Downs has pitched 12 innings and struck out 11 batters and walked six.
A couple years ago Downs' brother was being recruited to play at IU Southeast. He said that after he decided he wanted to leave Cincinnati, his brother introduced him to coach Reel. The rest is history.
A program does not always have to score the five star recruit to obtain talent. Good players are found all over and sometimes transfer players come with the luck of the draw.
About the Contributor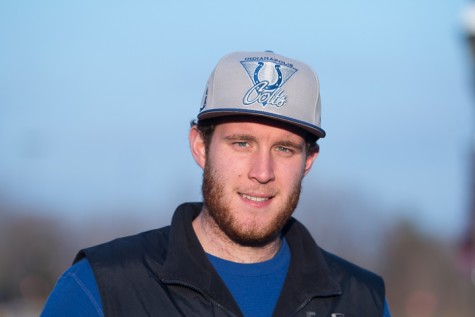 Les Abbott, Volunteer (Spring 2017) Sports Editor (Fall 2016) ;Staff Reporter (Spring 2016)
Hi. I'm Les Abbott. I am a journalism student at IUS. I am looking to use my degree to go in the sports journalism field. Sports are the only thing I...