Balancing Act
Full-time students explain how they juggle classes and work
Sitting behind the ceramics wheel on a humid Sunday morning in Knobview Hall, journalism and fine arts senior Charlyn Corum is wasting no time. Her projects have deadlines that are fast-approaching; she knows she will not have the extra time during the week, and she does not want her grades to suffer.
College can be an intimidating task. There's the money, the work you put into the classes and the loads of time it takes to accomplish a semester.
Earning a degree is not free and many students have to take on a job outside of their hours in multiple classes; some have part-time jobs and others have full-time jobs. Whether part-time or full-time, a job is something extra taking away from the time that must be dedicated to course work.
Can this be done? Students at IU Southeast make it happen.
Being a double-major, Corum is currently enrolled in 15 credit hours, making this semester one of the busiest that she has had for a while. For her three studio classes this fall, she must put in at least six hours of work time per class outside of the normal studio instruction. "That in itself is like another job," she said.
In addition to being enrolled in classes, Corum is currently working two jobs. "Between both jobs, I work full-time," she said. "Between 40 and 45 hours each week."
Louis Herlihy, a fine arts junior at IU Southeast, attends classes four days a week, and when not on campus, is at his job at Q5 Division, a graphic design company in New Albany. It is a job he greatly enjoys, but a job that takes away extra time that he could be using to complete coursework and studying.
"I work around 34 hours a week on average," Herlihy said. "But juggling my full- time class work with my job responsibilities is an interesting time."
Stormi Zeis, a nursing junior at IU Southeast, could not agree more with Herlihy. Her full class load keeps her very busy, on top of participating in clinicals in the nursing program.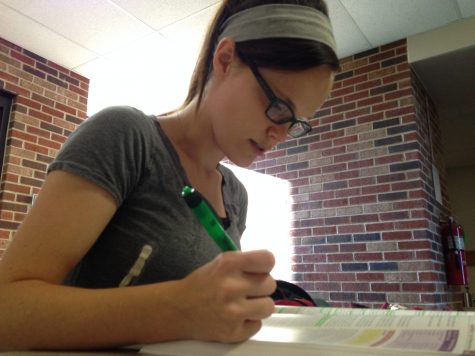 "I am taking 14 credit hours here on campus; however, I have clinicals two days a week that are 5 hours each," said Zeis. "It's sort of like having two regular jobs on top of school."
According to U.S.News, 67 percent of the students enrolled full-time at IU Southeast received need-based financial aid for the 2015-2016 term. Both Corum and Zeis have taken out loans and received financial aid this semester. While Corum has also been awarded grants in addition to her aid, she stated the loans have a bigger impact than just simply paying for her classes.
"Taking out loans motivates me to do my best," said Corum. "I am also already very critical of my school performance in general, so it helps me to be motivated."
Herlihy explained that having a job is an important thing to him, especially when it comes to federal aid.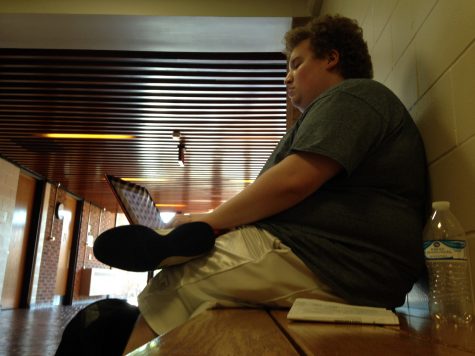 "Thankfully, I did not need financial aid this semester, but I still have a job. There's a certain feeling you get when you have a job," he said. "You learn to appreciate things more when it's your money."
Corum agreed with Herlihy, sharing similar thoughts. "I wanted to move out and be independent. I have had a job since I was 14-years- old, and I did not want to rely on my parents for everything."
A common theme among these three students? Thinking way ahead and trying to accomplish as much as they can in the time they can find.
About the Writer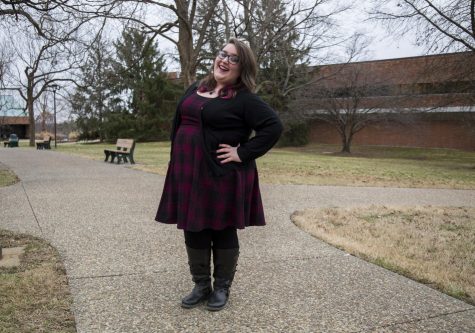 Morgan Wooden, Content Editor (Spring 2017); Staff Reporter (Fall 2016)
My name is Morgan Wooden, and I am a content editor for this fine newspaper.
I am a photographer, writer, music and film enthusiast and lover of all things...