Meet the SGA President and VP Candidates
Voting for the next IU Southeast Student Government Association president and vice president begins on March 16 and runs until March 23.
According to current SGA president Mark Jallayu, IU Southeast's SGA is responsible for establishing a connection between the faculty and the students' voices.
This year's presidential candidates are Mark Jallayu and Ashley Smith, and their vice presidential running mates are Roger Howard and Trevor Allen, respectively.
Mark Jallayu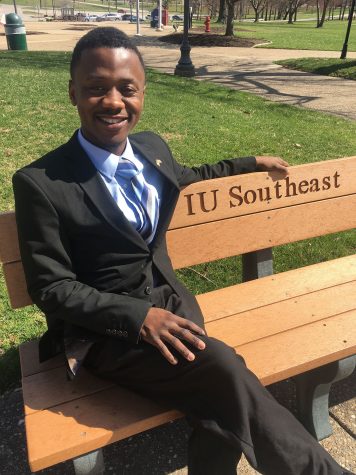 Mark Jallayu, political science junior, said he hopes to continue his role as president and having a meaningful and broader impact on campus. Jallayu said he is also an avid supporter of equality.
"I am running for President again because I want to solidify the work I began of engaging with the campus administrators on issues such as the Fall Break," Jallayu said. "But more importantly, to begin new discussion on our food options, parking, classes, etc., as these are what SGA should focus on day-to-day."
Jallayu's experience includes being class president of his high school for two years. He said he saw that position as a way to have an impact on campus. In those two years, Jallayu said he gave speeches and spoke with Mayor Fischer, Jefferson County Public Schools officials and administrators of the school.
Jallayu's running partner is Roger Howard, political science and economics junior.
"I have learned that getting things done requires a team, not just myself. I learned I need a strong, articulated and persistent vice president. That's where Roger comes in with his depth of experience in government, networking and advocacy," Jallayu said. "With Roger, there's so much going to be done in the Student Government that people can look back to and say, 'The Student Government did that.'"
After graduation, Jallayu said he plans on attending law school. Then he plans on going back to his home country of Liberia and running for office.
"My hope is that I will get the position of the Minister of Justice as that will make me the top law enforcement official in the country," Jallayu said. "However, it is not a guaranteed position. It is an appointed position. But I'd say that running for and becoming President of Liberia will be the pinnacle of my success."
Jallayu said he considers himself a Democrat.
Roger Howard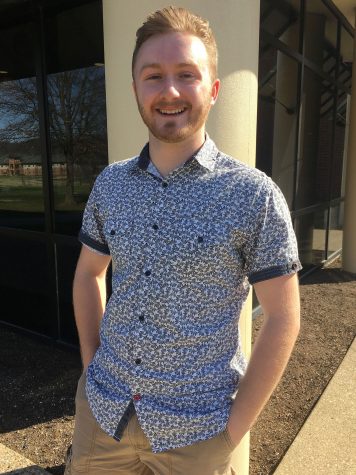 Roger Howard said he hopes to bring more safety and comfortably for students on campus as his first endeavor if he is elected.
"I just want to ensure that Mark and I and the senators are proactive in what kind of choices we're making," Howard said.
Howard was his high school class president his senior year. He said he saw that position as a way to get into politics.
Spring of last year, Howard said he worked for the Indiana State House as a Republican legislative intern. He said he also had experience working closely on the Todd Young campaign last year.
Howard said he identifies having communication and being proactive on issues as key.
"Keeping our door open to students is our biggest concern," he said.
At the pinnacle of his success, Howard said he wants to be active in military service. He wants to go into the Navy as a hopeful officer-in-training.
"I'm not sure how long my service would last but I'm sure I want to serve," Howard said.
Howard said he also intends to pursue law school after his service and become an attorney.
"I feel like my biggest personal concern is that everything has to be right, I have to want to run, to be passionate about these issues, to really want to see change occur," Howard said. "I don't just want to run to say I have this title now. I want to work for people and do the best job possible."
Howard said he considers himself a Republican.
"And I am a major Star Wars fan," Howard said.
Ashley Smith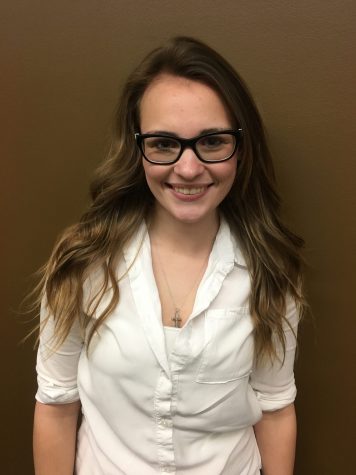 Ashley Smith said she hopes to bridge the gap between the student body and faculty by incorporating her passion for education. Smith said she also wants to be a voice for the gay community on campus.
"My brother is openly gay and he serves in our military," Smith said. "So that is something I'm very passionate about."
Many of the policies she represents come from her personal experiences.
"The education system really needs to be reformed and one of the issues that needs to be fixed is Common Core and how kids are taught in secondary education," Smith said. "Every child learns differently and the curriculum that comes with Common Core does not accommodate to that and that is something that needs to be fixed desperately."
Smith said her passion for government affairs also came from her inspiration Ben Carson.
"He came from nothing and made something of himself. He is so educated. He is someone who is very humble and knows he doesn't have to scream and shout to get his point across," Smith said.
After graduation, Smith plans on working in public relations for education.
"I want to be a voice for the education system. I have a plan for running for Louisville Metro Council for my district. I want to be a force who voices the concerns for the community," Smith said.
Smith's running partner is Trevor Allen, political science sophomore.
Smith said she considers herself a moderate, in the middle between Republican and Democrat.
(EDITOR'S NOTE: Ashley Smith is a Staff Writer for The Horizon.)
Trevor Allen
Trevor Allen said he wants to incorporate his passion for public participation and getting involved with students into his platform.
"Ashley and I want Student Government to get involved directly with the students, as we know there are plenty of students we aren't hearing from and we want to reach out to them. We want to hear of their perspectives, their ideas, and their concerns, to ensure their voices are heard," Allen said.
Allen said he has always been political but he didn't take any active roles until he came to IU Southeast. As a current SGA senator, Allen said being involved helped him feel secure enough to make a leap into vice presidency.
Allen said he wants his compassion, empathy and determination to allow him to better understand and help aid those in the community.
"It's more than just checking off another accomplishment on a resume. I want to help people," he said.
Outside of his work, Allen says his time is mostly filled with studying. On the off chance that he might get some time to include gaming, Allen said he doesn't hesitate.
"I am at my core a gamer so video games take up a lot of the little free time I leave for myself. Outside of that, I also enjoy going to the movies, particularly animated ones, and taking walks around campus," he said.
Allen said he considers himself neither a Republican or a Democrat.