Commuting Vs. Campus Life – How do They Compare?
The Campus Residents
The time is 2 p.m. in the Athletic Building. Sophomore business major Luciano Julian is exiting the gym and heading back home, which is roughly a five-minute walk back to the campus lodges.
"When I'm not in class, you can find me in the gym," Julian said. "A few guys and I would get together to play basketball almost everyday. We were always bored [in the lodges], so this was the only way to cure our boredom. The facilities really help with living at school." Despite the campus feeling routine at times, the lodges are "pretty nice" and it's a positive environment to live in overall.
Julian said he also finds motivation in the campus atmosphere he is submerged in, saying the constant hustle of the students around him inspires him to stay on track and lighten his workload. In addition, living on campus puts him a brisk walk away from every resource the campus has to offer.
"If I were a commuter, I'd definitely have a tough time making it to class every day," Julian said. "Most of my peers are motivated on campus as well, which helps. Sometimes I can get tired of it, but that's only because I live so far away and can't visit home nearly as much as I'd like to."
Citing his friend group as a crucial element to his absence from his hometown, Julian calls them his second family. According to Julian, having this new family in southern Indiana has turned out to be much more important than he imagined before coming to school, and adds he feels grateful for being taken in so easily since the first day he stepped onto campus.
Though highly heralded in Julian's eyes, comradery isn't the only element leading students to live on campus. For Christopher Cheever, a music composition major who transferred from Ball State, the price of living at IU Southeast was too much to pass on. He admitted he would rather live off of campus altogether, but commented on the bargain of the dorms here versus a larger university.
"I'd rather have an apartment, but the opportunity to live on campus for roughly $3,500 [at IU Southeast] versus $9,000 at Ball State was well worth it. I recommend living on campus here where it's cheap, [but] don't do it at all if you can commute," said Cheever.
Aside from pricing, the safety and tranquility of  IU Southeast compared to that of his former university are other takeaways he said attracted him to IU Southeast, and he admits that he is motivated here. Cheever also noted that living on campus isn't for everyone, and said it was a disadvantage to some of his former classmates at Ball State.
"[At Ball State], it would be easy to lose motivation in schooling if you happened to get into a habit," Cheever said, "Ball State parties wiped out most of the [people] I graduated [high school] with and they lived in dorms just like me. I was too busy working for that nonsense. As for this campus, it is far safer than Ball State ever was. The housing arrangements are like ski lodges or hotels compared to the rooms at bigger campuses."
Much like Cheever, secondary education freshman Julia Campisano first imagined the spectacle of a larger university, but decided on IU Southeast because of the financial load she wished to remove from her family's shoulders. Campisano said she quickly found convenience and happiness when moving from her home  to the dorms at IU Southeast, though she admitted it was an adjustment.
"I really do enjoy being here. Living on campus has taught me a lot. I have to be very self-motivating and responsible for all of my classwork and simply make myself show up to class on time," said Campisano. "Sometimes I have to just force myself to roll out of bed, but it definitely will be worth it when I'm finally done."
Campisano, like Julian, also spoke heavily on the convenience of being in close proximity to everything going on at campus. She said she turns to the study labs for help, the scenery for escape and conveniently back to her home for free food.
According to Campisano, few things have bothered her about living on campus, and she hasn't grown tired of it yet. On the contrary, she admitted her new independence has inspired her to do well in her own eyes, and has found fellowship among her roommates and sorority sisters.
"It's been a really fun and different experience. I've met so many new people and made several friends, said Campisano. "I get the opportunity to learn about myself and what I need to do to be successful, and would say I'm much more motivated to do what I need to do now that I'm away from home and becoming more responsible for myself."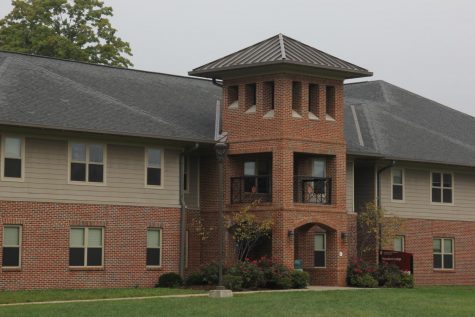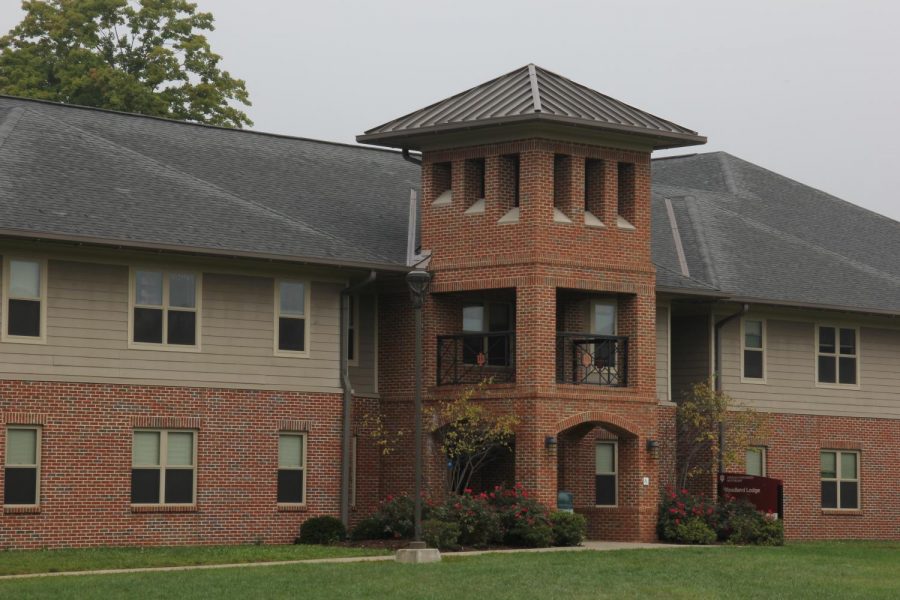 The Commuters
Sophomore journalism major Christian Dimartino has been a commuter since his freshman year. A self-described cynic, he turns his car, curses and loops around the parking lot once more,  all in an attempt to get to class.
"I do my best to show up every day, but there are some days when I can truly say I don't feel like getting in the car and driving there," said Dimartino. "If I lived on campus, I bet it'd be much less of a hassle."
However, the driving aspect isn't precisely what bothers him, and he admits he leans on it as a sort of calm before the storm. Driving from Georgetown, he said he takes his time.
"I typically assume the worst in going into any day, so usually the drive there feels somewhat relaxing in a strange way," Dimartino said.
According to Dimartino, he drives roughly twenty minutes to school every day, barring any hypothetical traffic. His initial response when asked about commuting, but throughout our conversation he stumbled upon more and more things he could tolerate about his commute.
"I wouldn't change [driving]," Dimartino said. "Yes it sucks sometimes, but those dorms have a lot of rules… whereas at home I can pretty much do whatever I want. The dorms are also super expensive and unless I'm looking to get a loan from Oprah, I don't see it happening even if I was interested."
The one thing Dimartino envies about campus residents is their extra time to sleep in, admitting he normally arrives to campus extra early in the event of last-minute hypotheticals.
"I also have a tendency to harm my own sleep schedule because, well, midnight is just too early. Sleeping in sometimes would be lovely, but oh well," Dimartino said. He shrugs and walks off to class from his parking spot.
Similarly, another 20 minute daily troubadour exists in Jesse Moberly, a biology junior who travels to school every day like Dimartino. A seasoned, three-year commuter, Moberly said his commute feels more like driving to and from a job every day, and no longer affects his motivation. According to him, planning is a process, and he does have to consider his commute when scheduling his classes, among other factors.
"I try not to schedule [my classes] too early. It normally takes me 30 minutes to an hour to wake up fully," said Moberly.  "The only time it really affected my sleep schedule was when I took 8 a.m. classes."
Leaving early-bird hours in the past, Moberly found locations on campus to help make his daily pilgrimage worth it in the mornings. Among these spots, one location in particular pulled more weight than others. Unlike campus residents, commuters don't have their house to retreat to on break, so they have to settle somewhere. Moberly found his spot.
"The coffee shop has to be my favorite," Moberly said. "It allows me to catch up on homework and hang out with friends, and being in the centerpoint of campus, I can get anywhere from there easily."
Despite the charms of campus he's discovered, Moberly still reverts to living at home as his number-one choice, claiming if you live close enough to commute, you should.
The Comparison
The residents in this case rely on a number of platforms to lean on. A core-knit group of friends developed early in their college careers and built over time is one example. Financial convenience relative to other universities is another, but a simple fresh start needed to spark a new chapter in life is a common trait that often eclipses the rest. Leaning on new friendships, a variety of food options and athletic facilities, combined with reduced travel time and abundant sleep, the residents in this case justify moving to school.
The commuters in this case begin to rely on the time it takes the get to school, a time many campus residents don't have the luxury of enjoying. Parking is the most common nuisance among commuters. Most can abide by their own rules, however, and aren't subjected to the policies of the dorms, which is unanimously a plus. It is worth noting that commuters are required to wake up earlier to incorporate travel time, granted they have the same schedule as a campus resident in the same class, making commuters lose more sleep than campus residents.
The bargain for starting a new chapter in life, close or away from home, measures up for some and falls short for others. Commuter or campus resident, all students share the campus to plant their dreams and set the foundation to achieve them by following their own unique path.
"It's been a really fun and different experience. I've met so many new people and made several friends. I get the opportunity to learn about myself and what I need to do to be successful."