A moment of silence for 2017
Both good and bad moment dominated the year of 2017. Donald Trump implanted policies impacting millions, natural disasters affected people all around the globe and the solar eclipse left everyone in awe.
Donald Trump becomes President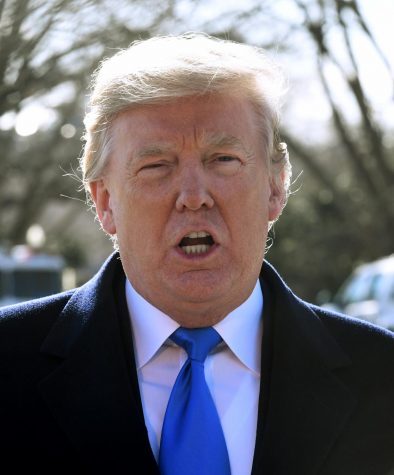 Since inauguration day, Donald Trump has provided content for all sources of media including Twitter.  Tweets like "Hillary Clinton should have been prosecuted and should be in jail. Instead she is running for president in what looks like a rigged election," and "MAKE AMERICA GREAT AGAIN," caught the attention of many. This year, President Trump was known for his blunt nature when addressing people and subjects he did not like.  During the race between Clinton and Trump, Clinton was leading in most poles.  Come election day, all of America was in shock when Trump was elected due to the polls which had Hillary Clinton in the lead. Since his inauguration, President Trump has implanted policies which affected millions of businesses, institutions and citizens around the country.
Travel Ban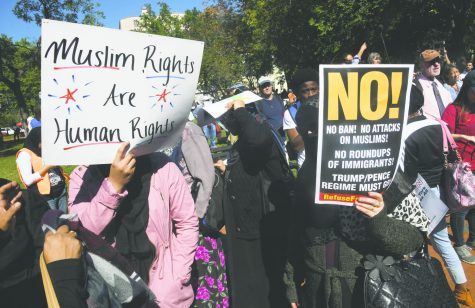 President Trump introduced his controversial travel ban just one week after taking office, sparking widespread protests fueled by social media at airports across the country after several refugees were detained. The ban, which called for the U.S. to restrict travelers from selected Muslim-majority countries, triggered a court battle that lasted throughout the year.  On Dec. 4, the Supreme Court provided the president with a major victory by granting the administration's request to fully reinstate a revised version of his travel ban.
Trump fires FBI Director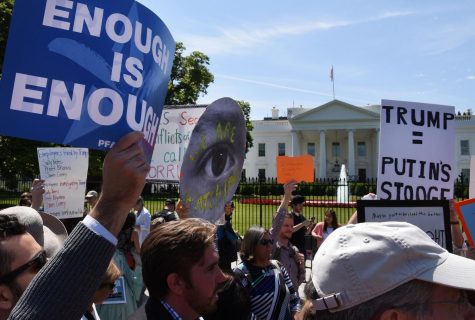 The decision to fire FBI Director James Comey in May rocked Washington and created  uncertainty surrounding the ongoing investigation into Russia's involvement in the 2016 election. President Trump tweeted, "FBI Director Comey was the best thing that ever happened to Hillary Clinton in that he gave her a free pass for many bad deeds! The phony…"
This led to the congressional hearing with Comey in June, where he went before the Senate Intelligence panel.  His testimonies set in motion the appointment of former FBI Director Robert Mueller as special counsel to head up the criminal investigation into Russian interference.
Solar Eclipse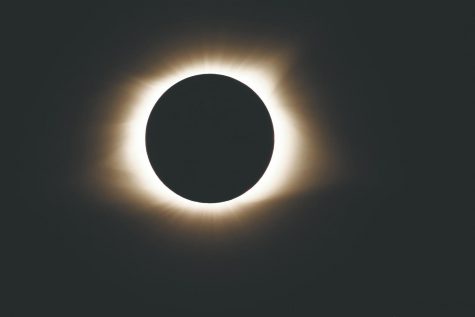 Aug. 21 was not only the first day of classes at IU Southeast, but a rare day in history. All of North America gathered outside to watch the eclipse of the sun. Anyone within the path of totality could see a total solar eclipse. A town only a few hours south of southern Indiana, Hopkinsville, Kentucky was in the path of totality. Observers outside this path, like the view from IU Southeast, were able to see a partial solar eclipse where the moon covers part of the sun's disk. Glasses were given out to all students, staff and families that were on campus the day of the eclipse.
Hurricanes strike the nation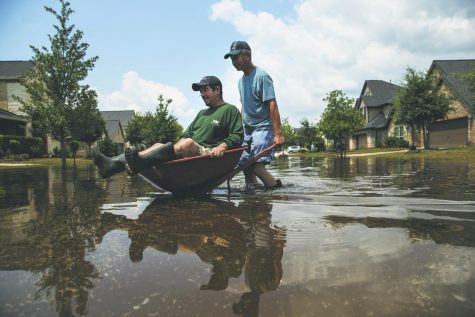 Hurricane season officially began in June this year.  Three names come to mind for the 2017 hurricane devastation: Harvey, Irma, and Maria.  Being the costliest season in history, the three storms brought about incredible damage in Texas, Louisiana, Florida, Georgia, South Carolina, Puerto Rico and the US Virgin Islands.  In light of the devastation, disaster relief teams from all over the nation gathered in affected areas to help clean up the damage and bring hope to those in need.
#MeToo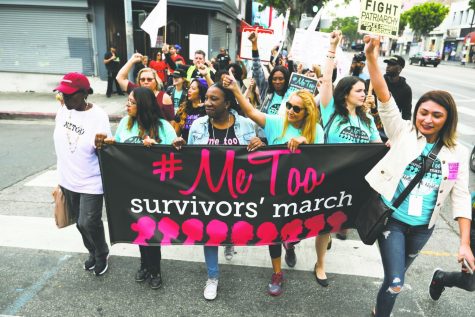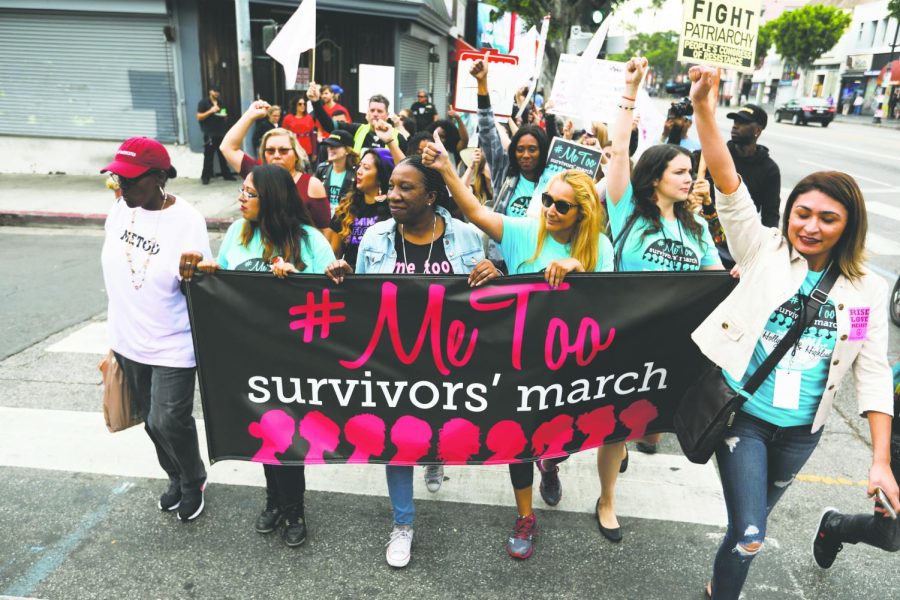 "Me Too" spread virally as a two-word hashtag used on social media in October to denounce sexual assault and harassment.  It all started with the wake of sexual misconduct allegations against film producer and executive Harvey Weinstein. The phrase, long used in this sense by social activist Tarana Burke, was popularized by actress Alyssa Milano.  Since then, the phrase has been posted online millions of times with an accompanying personal story of sexual harassment or assault. What allowed the movement to get so much publicity were the responses on twitter from high-profile celebrities, including: Reese Witherspoon, Lady Gaga, Sheryl Crow, Sarah Hyland, Ellen DeGeneres and others.
DACA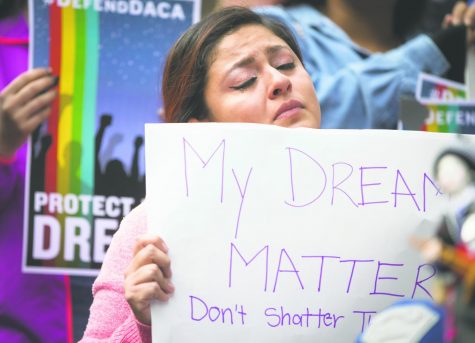 The Trump administration officially announced its plan to end the Deferred Action for Childhood Arrivals program. The DACA program was formed by former President Barack Obama in 2012. It allows certain people who came to the U.S. illegally as minors to be protected from immediate deportation. Several DACA students attend IU Southeast and nearly 800,000 undocumented youth are under the program's umbrella, affecting their education, and ultimately, their lives.   
Las Vegas Shooting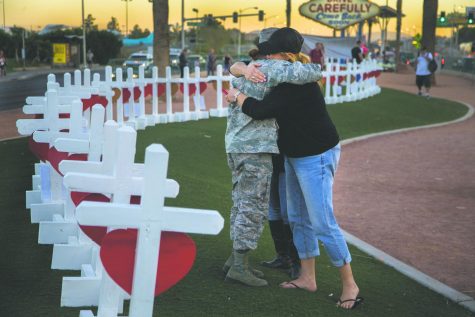 The night of Oct. 1 left America in shock. That night, a gunman opened fire on a crowd at the Harvest Music Festival in Las Vegas. Over 1,000 shots were fired by Stephen Paddock that night, leaving 58 people left dead and 556 injured in the attack. After the attacks, people all around the nation showed their condolences with social media posts and memorials for those affected by the attack.  To this day, the motive behind Paddock's attack is still unknown.