What to do when winter strikes
Discover what activities and options are available to stay entertained during the winter season.
Whether lacing up skates or wiping out at the bottom of a snowy hill, boredom won't be an issue when snow begins to fall. Whatever your price range may be, there are options to explore.
Winter is the time of year when a lot of people are content to stay indoors and enjoy as much warmth as possible. However, if you're the type of person who enjoys spending time in the crisp winter air, there are plenty of activities to keep you busy during the colder months.
Sledding
Price: Free
There are many options for sledding on the slopes when snow starts to pile up. The Louisville Metro Parks Department has even created a list of designated sledding areas.
Look for the "Sledding Hill Open" sign at these areas before you begin sledding. Sledding areas will be open from 9 a.m. to 11 p.m.
The more popular spots on the list include Cherokee Park, George Rogers Clark Park and Tyler Park. Make sure to choose an area free of debris or possible obstacles before sledding.
You can find an inexpensive sled at stores like Target or Wal-Mart.
"
"Bring your family and friends and create lifelong memories" "
— Sylvia Crick
Skiing and Snowboarding
Price: $23-$82
Winter sports are available at different places in Indiana. The most notable is Paoli Peaks, because they offer discounted college nights on Fridays from 5 p.m. to 3 a.m.
Tickets for Paoli Peaks are $36 for general lift admission Monday through Friday and $42 on Saturdays and Sundays. Equipment rentals are $30 for skis or snowboards and $10 for helmets.
On the college nights, the costs are $23 for the lifts and $37 for lifts and rentals combined. Make sure to bring your college ID or you won't receive the discount.  
Sylvia Crick, director of marketing and administration, encourages first-timers to attend the college nights.
"This is the perfect way for people to learn about skiing and snowboarding," Crick said.  
It is important to check the weather conditions before venturing out to the trails. Their website provides a snow report to keep people up-to-date.  
"Bring your family and friends and create lifelong memories," Crick said.  
Snow tubing is also available at $25 for a 3-hour session or $50 for the entire day.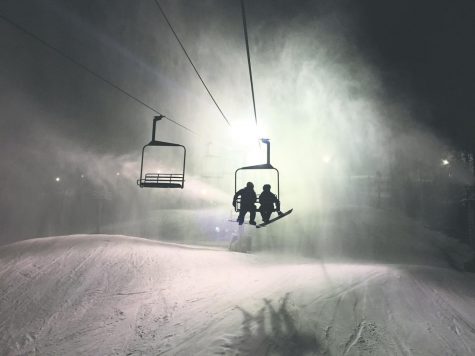 Horse-Drawn Carriage Rides
Price: Varies
Downtown Louisville provides horse-drawn carriage rides during the wintertime. With a one horse open sleigh, an enclosed 2-person brougham, limo carriages and other options to choose from, there is enough variety for any occasion.
While the price varies, their most popular package is a 30 minute tour of downtown Louisville for two or three people that costs $50. Tours can also be shorter or longer.
They are open year-round, weather permitting, and operate at night. They close at 6 p.m. from Monday to Friday and begin tours at 4 p.m. on Saturdays and Sundays.
"[Carriage rides] are romantic and impressive," Julie Davis, owner, said. "It's a great way to see the city and drivers can give you a historical tour."  
The carriages were hand-sculpted by Amish builders in order to maximize customer safety and comfort.
Their most recent addition is a Cinderella carriage, which looks similar to the one in the fairytale. The carriage is even pulled by a horse named Gus, after one of Cinderella's mouse friends from the fairytale.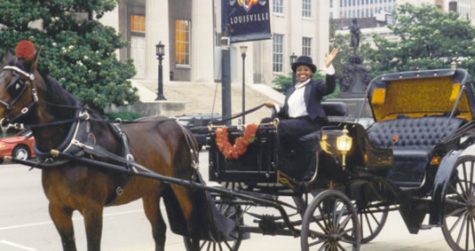 Ice Skating
Price: $7-$10
While ice skating is something you can do year-round, the winter season is the perfect time to strap on some skates and try not to fall on a local ice rink.
One of many rinks in Louisville is the Iceland Sports Complex. General admission is $7, while figure skate rentals are $2 and hockey skate rentals are $3.  
Public skating times at Iceland are from 11 a.m. to 2 p.m. every day excluding Sunday. Fridays and Saturdays are from  7 p.m. to 10 p.m.. On Sunday, public skating takes places from 1 p.m. to 4 p.m.
The annual outdoor ice rink in downtown Jeffersonville is not available this year. The lot has been sold and the Jeffersonville Parks Department will keep everyone updated about the possibility of reopening the rink next year.