A Guide to the 2018-19 Men's and Women's Tennis Squads
As both men's and women's tennis teams enter the 2018-19 campaign, both sides are looking to build off a winning tradition
Entering his sixth season as head coach of the IU Southeast tennis program, Joe Epkey knows a thing or two about winning at the collegiate level.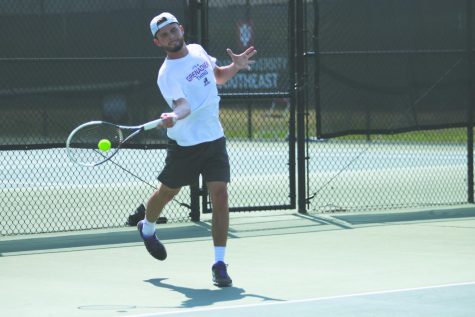 From earning GLVC Freshman of the Year honors at the University of Southern Indiana to winning a MAC regular season championship at Ball State — both of which as a player — Epkey is familiar with how a tennis program is properly run.
Building a winning tradition requires a strong foundation, and part of such, comes from those within the program itself.
"I really want players to just be fully invested in what they do," Epkey said. "I want them to be great teammates, be resilient and be willing to go above and beyond to try and improve so that we give ourselves the best chance to reach our goals."
While both men's and women's programs combined for an 11-2 record in River States Conference (RSC) play a year ago, the two sides suffered losses to Asbury University in the conference championship match.
"Every year our goal is to win the conference regular season and win the tournament," Epkey said. "Even with other tennis teams in the conference getting much stronger, our expectations to get the job done and be the best will not change."
A chance to start the fall on the right foot will come early in September, as both squads are set to play in the RSC Invitational, and later the Campbellsville tournament.
Finding early season momentum may prove useful for the tennis program as the fall season gets going.
Both teams will take on Huntington University and preseason No. 23 Indiana Wesleyan in late September before finishing the fall season against Bellarmine University and Oakland City in October.
The Men's Side
After a slow start to the 2017-18 Spring season filled with rain outs and cancellations, the men's side finished last year's conference play with a 5-2 record and made its way back to the RSC championship match.
"
Every year our goal is to win the conference regular season and win the tournament."
— Joe Epkey, head men's and women's tennis coach
Just a year later, Coach Epkey is "really looking for leadership" from his four juniors in Garrett Fensler, Brock Winchell, Daulton Fensler and Sam Venter.
Garrett Fensler agrees with his skipper, in that the junior class needs to take part in leading the program to another conference championship match.
"I think the leaders on this team are the four juniors and we just need to make sure we come ready to practice and work hard every day," Garrett said. "I think we need to set the tone and make sure the whole team is feeding off everyone's energy."
Garrett earned an all-conference selection for the second consecutive year in 2017-18 while Winchell earned second team all-conference honors, adding to the list of all-conference selections coming out of IU Southeast.
"Without a doubt, the biggest goal is to win a conference championship," Garrett said. "Being a part of a team is a feeling I will only have for two more seasons and we need to make sure we out work every team in the conference and we'll put ourselves in a good situation to win this year."
Though he still has two more years competing as a Grenadier, Garrett recognizes the incredible opportunity at hand in playing for a coach like Epkey.
"We have a team full of seven kids from Indiana and still out-compete programs that are fully funded with kids from all over the country," Garrett said. "He puts us in the situations to play at the [NCAA] Division I level and some of the best teams in the NAIA."
Keep an eye open for major contributions from Garrett and the other juniors as the Grenadiers look to return to the RSC Championship in 2018-19.
The Women's Side
While the men's squad has a number of juniors on hand, the women's team has a useful  combination of veterans and young talent.
"On the women's side Alexis Applegate and Anne Mattox will play big leadership roles, as well as a couple of our top sophomores Tam Horton, Lauren Winchell and Camille Greenwell," Epkey said.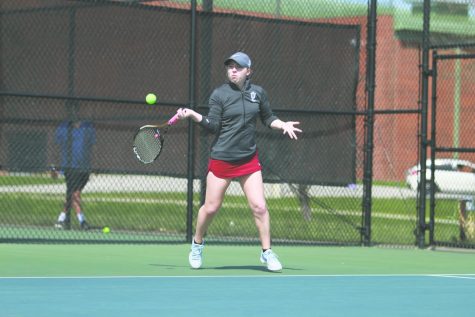 Both seniors, Alexis Applegate and Anne-Marie Mattox, return for their final go-around at IU Southeast just a season after a crushing 5-4 loss in the RSC championship.
The duality of veterans and blooming talent may be all the team needs to capture the elusive conference championship. As for Lauren Winchell, the opportunity to help lead the squad as a sophomore comes as an honor.
"Well, I'm super honored that Joe [Epkey] is considering me for a leadership role," Winchell said. "I've definitely put a lot of hard work into this sport and to see results my sophomore year of college is really amazing. I'm glad that my coach sees that hard work showing."
Winchell earned second team all-conference honors in her first year as a Grenadier and looks to continue that success in Epkey's program.
Away from the opportunity to compete at the collegiate level, being a Grenadier meant a lot more to Winchell.
"IUS was attractive to me because it was close to my family and senior year i got the opportunity to meet a lot of the team and create friendships really early on," Winchell said. "I love my team and I can't imagine going to a different school."
As she merely enters sophomore year, Winchell will have three more full seasons at IU Southeast and is ready to not only get back to the championship match, but win it.
"I hope that this year we will be able to learn from our mistakes last year and be able to work hard and get the championship this year," Winchell said. "We definitely have the talent and the drive is just a matter of making ends meet to get the job done."