Degree on her mind, Volleyball in her blood
Hannah Sipe brings a volleyball pedigree to the Grenadiers
The IU Southeast Volleyball team is currently enjoying a very strong start to their season, beginning the 2018-19 campaign with a 12-4 record. The Grenadiers did not receive their first loss until they were confronted by the defending national champions, fourth-ranked Lindsey Wilson on Sept. 4.
One of the key components to this strong start is setter Hannah Sipe,a sophomore who currently has 308 assists and a 6.6 assist/set ratio, both ranking fifth in the River States Conference (RSC).
"I think we're off to a really good start," Sipe said. "Last year, we had a rough start because of injuries, a lot of people not being able to play. This year, we have a much larger lineup and bigger bench, which helped to fill some shoes and motivate us coming off of last year since we struggled."
The graduate of Seymour High School is coming off a strong freshman campaign in which she accumulated a number of early accolades, including four RSC setter of the week honors as well as being named to the RSC all-conference first team. She finished her freshman year with 1,175 assists and a 9.3 assist/set ratio and ranked third and fifth in the conference respectively.
This year, Sipe has already added a fifth setter of the week honor to her list as she said she hopes her team can become contenders in conference play and perhaps even make it to the postseason.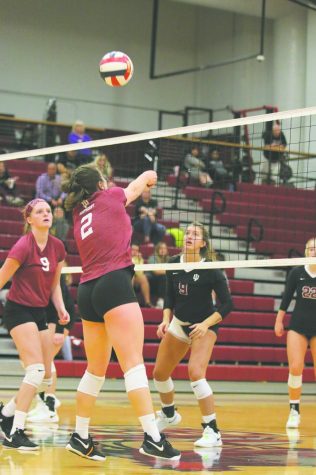 "I think as a team we can win conference," she said. "We have an opportunity to compete for a chance to go to the National Tournament, and I think we can get there. I think that's such a huge accomplishment that not everyone can achieve."
Family Pedigree
Sipe credits her family's history in the game for helping her develop her love of volleyball. Both her mother, Holly, and aunt, Wendy, Huber played volleyball collegiately, the former at Midway University, the latter at the University of Alabama, Birmingham from 1990-1993.
There were two main factors that influenced her decision to play for the Grenadiers, the first being the relationship she shares with her coach, Eric Brian. Along with being the head coach of the Grenadiers, Brian also coaches at Union Volleyball Club in New Albany, helping to develop the skills of women ages 14-18. One of those women included Sipe, who plays year round. The other factor in her decision is the fact that IU Southeast is close to home, allowing her to stay near her family while working toward completing her college education.
"On the court, I just want to be successful with my teammates." She said. "In the classroom, I just really hope to finish and get my IU degree. I'm currently a nursing major, but I might just be somewhere in the medical field."
About the Contributor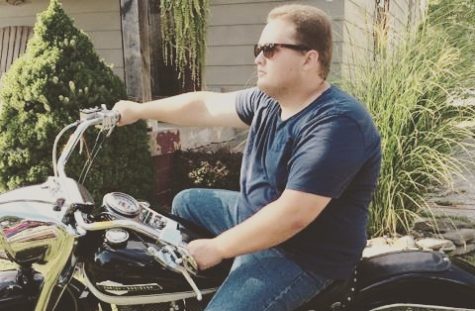 Brandon Miniard, Managing Editor, Sports Editor
Brandon Miniard is both the Managing Editor and the Sports Editor of The Horizon. He has been involved with The Horizon since 2018. Sports are Brandon's...