A Somber Reminder
Backpacks repressing students that have committed suicided line the paths of IU Southeast's campus.
On Monday, 1,000 weathered backpacks lined the walkways and lawns on IU Southeast's campus. Each bag represents the average of college students who commit suicide every year.
The counseling staff at IU Southeast partnered with Active Minds, a country wide college organization which works to change the perspective on suicide and mental disorder, to bring the bags to Southern Indiana.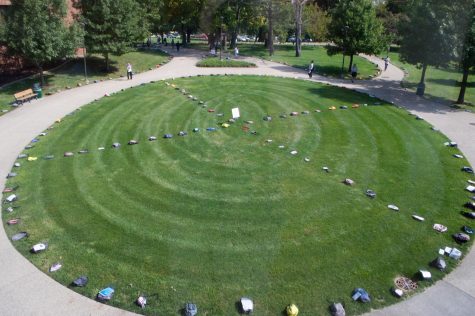 "Were trying to change the dialogue around mental health from something that is shameful and secretive to something that is normal. Because we all have a brain just like we have an appendix and a stomach and a heart, and sometimes it needs to be taken care of too," said Michael Day, director of the IU Southeast counseling services.
Each backpack represents a story of an individual student who has committed suicide. Included in every backpack are items that belonged to the student, as well as their personal story.   
One backpack caught the eye of Sarah Urda, one of the road-staff for Active Minds.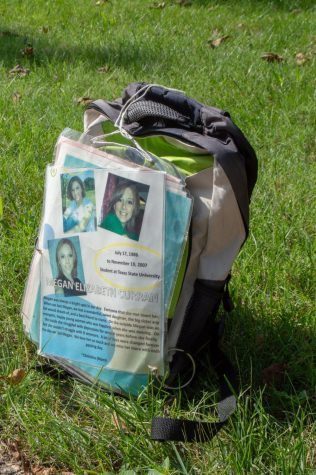 "There was a hiking backpack… and I'm an avid hiker myself. He lived with bipolar disorder, I lived with bipolar disorder, it's someone I feel I could have been close with," Urda said.
Not every backpack was owned by a student, however more and more of the display is being replaced as more relatives and friends add their students story to the collection.
This is the first year this campus has hosted this display, which has been touring around the country for ten years, traveling to around 210 different campuses. For more information about personal counseling, you can reach out here.
National Suicide Prevention Lifeline: 1-800-273-TALK (8255) or text "BRAVE" to 741-741.