IUS women's basketball begins push for RSC title
IUS head women's basketball coach, Robin Farris, prepares for 30th season with Grenadiers
It was 1989 when Robin Farris took the helm as skipper of the IU Southeast women's basketball program, leading the Grenadiers to a 15-15 record that year. Now, Farris is about to embark on his 30th campaign with the program, the longest tenure in IUS history.
Last year IU Southeast saw the Grenadiers finish with an overall record of 18-12. Their 10-8 record in conference play was good enough to finish second in the River States Conference's West division behind Alice Lloyd College, allowing them to qualify for the RSC Tournament as the No. 2 seed in the west. The Grenadiers would make a first round exit after losing to the No. 3 seed in the east division, West Virginia Institute of Technology by a final score of 70-59.
"Our schedule last year was pretty tough and we lost a few close ball games," Farris said. "Overall, we had a decent year. We made it to the conference playoffs, which was one of our goals. We've had to deal with some injuries, so who knows how last year would have turned out if not for the injuries that we have suffered."
The Returners
Not only will Farris be participating in his 30th season coaching the Grenadiers, but he will do so with at least 500 career victories under his belt, entering this season with a 509-363 record. He joins Huntington University's Lori Culler, Morningside College's Jamie Sale, and University of Rio Grande's David Smalley as the only head women's basketball coaches in NAIA Division II with 500 career victories.
Even with the graduation of four seniors, which included First Team All-Conference selection Annie Thomas, as well as Ashley Johnson — the team's top two scorers — the Grenadiers return a significant portion of their roster, many of which saw significant playing time a year ago.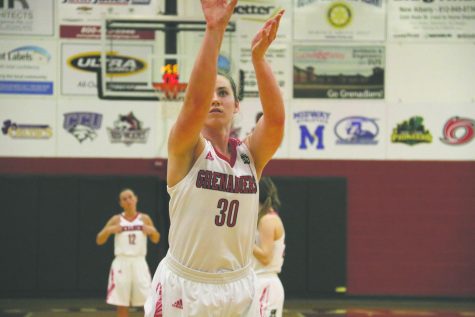 One such returnee is 6-foot senior forward Baylee Krueger, the team's top returning scorer, with 8.8 points per game, and top rebounder, 5.5 per game, from a year ago, as well as last year's representative to the RSC Champions of Character Team.
Returning players include the sisters Madi Woods, junior guard, and Josie Woods, sophomore guard. Josie Hockman, senior forward, as well as Ariana Sandefur, junior guard, and Aaliyah Bell, junior forward, also recorded key minutes a year ago.
Along with the return of the old guard will be several new freshman faces, as well as transfer students, who will look to come together for the common goal of every team — to win it all.
"We have quite a few returning players, as well as new people coming in," Krueger said of her teammates. "I'd say for the beginning of the season, one of our goals is to work as a unit and develop our team chemistry going forward."
The New Faces
One player who Farris expects to make an impact this year will be 6-foot-1 senior forward Kelsi Scott, a transfer from the University of Evansville. Scott played her first two years at Olney Central College before transferring to Evansville. In 22 games with the Purple Aces, she averaged seven points and five rebounds per game, and shot 50 percent from the field coming off the bench.
"She will bring some presence in the post for us, as well as some experience," Farris said of Scott.
Another transfer looking to contribute is sophomore guard/forward combo player Kirstie Henn. Originally recruited by the Grenadiers out of Bullitt East High School, she ended up attending Kentucky Wesleyan University before transferring to IU Southeast for this season. In four games with the Panthers, Henn averaged 11.5 minutes per game, including a 12 point, 5-of-7 field goal performance against Asbury University. Farris describes her as an aggressive player who can attack the basket.
"
We have quite a few returning players, as well as new people coming in. I'd say for the beginning of the season, one of our goals is to work as a unit and develop our team chemistry going forward."
— Baylee Krueger, senior forward
The final transfer addition to the Grenadiers is Hannah Coleman, junior forward, who previously played at Olney Central College. Farris expects Coleman to be another rebounding option for the Grenadiers.
Rounding out the roster are a trio of freshmen looking to start their first collegiate seasons on the right foot.
Lauren Lambdin, a 5-foot-5 combo guard out of Spencer County High School who is able to both handle and shoot the ball well.
Gabriella Read, a 5-foot-11 forward out of Hilliard Davidson High School in Columbus, Ohio. Described as a fast player who can run the floor well, Farris believes that she has the ability to be great on the defensive end.
Natalie Fichter, a 5-foot-10 forward out of Sacred Heart Academy, brings not only size, but also three point shooting, the latter of which Farris said he believes the team has been lacking in recent seasons.
"For me personally, I'm looking forward to getting some playing time and I want to have a high three point percentage," Fichter said of her goals for this year. "As for the team, I want to win our conference and go on to compete in the National Tournament."
What to Expect
To win the conference, the Grenadiers will once again have to contend with several tough programs, including the likes defending RSC regular season and tournament champion Rio Grande, Alice Lloyd, and IU East.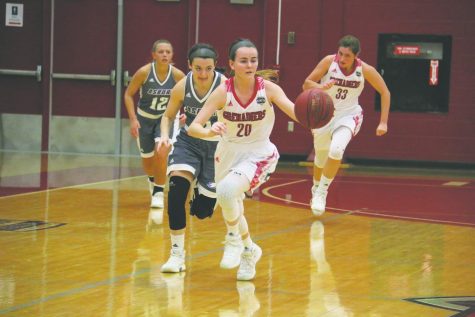 When the RSC announced this year's preseason coaches poll at RSC Media Day, the Grenadiers were picked to finish second in the RSC West behind defending division champion Alice Lloyd, as well as being picked to finish fourth in the overall conference standings.
Regardless of where his team is ranked in the standings, Farris is confident they can be competitive with whoever they go against.
"It may be too early in the season to tell, but I think that our biggest strength is that we have a fair amount of roster depth," he said. "Some years, you just don't have enough depth inside or on the perimeter. At most of our positions, we have depth in case we get into foul trouble during games or have injuries. I also believe that we can be a good rebounding team and hopefully a solid defensive team as well."
Only being two scrimmages into the young season, — against Olney Central and Franklin College — it's hard to tell what the season has in store for the Grenadiers. Despite the amount of uncertainty that a season can hold, Farris said he believes his team can achieve their goals.
"Obviously, your main goal is to be the best that you can be," he said. "As far as achievements, winning the conference tournament and advancing to the National Tournament is something that we should shoot for."
The Grenadiers season officially gets underway on Saturday, Nov. 3, when they welcome Fisk University as part of IU Southeast Homecoming festivities. Tip-off is scheduled for 1 p.m.
About the Contributor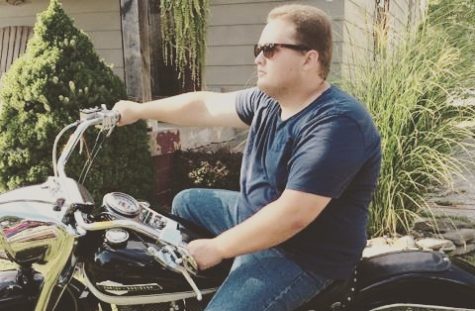 Brandon Miniard, Managing Editor, Sports Editor
Brandon Miniard is both the Managing Editor and the Sports Editor of The Horizon. He has been involved with The Horizon since 2018. Sports are Brandon's...