IUS women dominate home opener versus Fisk
The IUS women's basketball team used stellar defense and teamwork to breeze through their home opener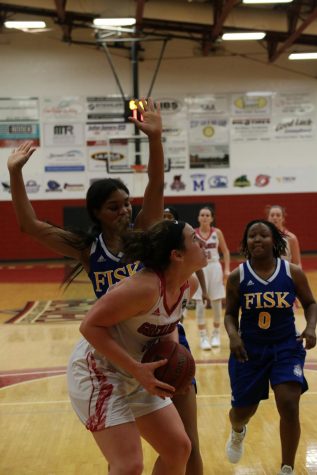 The IU Southeast women's basketball team, with its mix of faces old and new, started the season on the right foot, defeating visiting Fisk University (Tenn.) 100-54 in front of a crowd of over 250 people at the Activities Building Saturday, Nov. 3, in the first game of the annual Homecoming doubleheader.
"We had a very good crowd today," Robin Ferris, head women's coach, said of the turnout. "It was definitely a lot of fun to start a season with a game like this."
Every Grenadier would record at least five points, led by senior forward Baylee Krueger's 16. Krueger also contributed six rebounds, six blocks, and two steals. Three more Grenadiers, sophomore Josie Woods, 12, freshman Kirstie Henn, 11, and junior Aaliyah Bell, 10, also scored in double figures.
"I think all of the freshmen are starting to step up for us," Krueger said. "We got our first two scrimmages out of the way and you can tell that we are starting to build some team chemistry already."
The aggressive Grenadier defense would prove to be a problem early on for Fisk, who would finish the game with 27 turnovers, 15 coming in the first half. Fouls were also a concern for the Bulldogs, with seven in the first quarter alone. Two Bulldogs, sophomore Lyric Johnson and freshman ILeah Chambly, recorded three personal fouls each in the first half.
The two teams were evenly matched through the first four minutes of play, but the Grenadiers would finish the quarter on a 15-6 run. Nine of those 15 points would come from the charity stripe, as the Grenadiers would miss only one free throw for the first quarter, which concluded with the home squad on top 21-12.
The second quarter saw Fisk capitalize on consecutive turnovers by Natalie Fichter and Josie Woods, along with a foul by Kelsi Scott to help the Bulldogs score five, but that wouldn't last very long as the Grenadiers answered with another run, this time with Bulldogs being outscored 18-5.
Free throws again were a factor, as the Grenadiers would make all six shots at the line for the quarter, ending the half shooting 15-16 from the charity stripe.
Coming out for the second half up 39-24, the Grenadiers picked up right where they left off, expanding the lead thanks to a 13-4 run, along with  the defensive effort put up by Krueger. Having three blocks for the game at this point, she doubled that total in a manner of just under a minute to set a new career high.
"I just like to block," Krueger said. "I try my hardest to play good defense, and whatever happens just happens."
More Fisk fouls would lead to even more free throws, eventually putting the Grenadiers into the double bonus and making the gap on the scoreboard even larger. Fichter and Josie Woods added a pair of 3-pointers, to give the Grenadiers a 69-39 edge at the end of the third.
Much like the third quarter, the Grenadiers started the final period with a 15-6 run. Due to the defensive pressure the home squad had shown for much of the game, it took Fisk until 4:42 remained in the game to reach the 50 point mark. By then, it was too late to make any form of comeback, and the Grenadiers would walk off the floor with their first win of the season under their belt.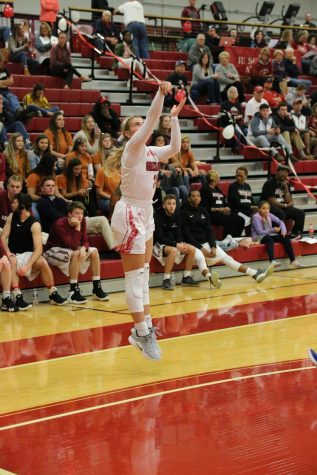 IUS would finish the game having shot 48.5 percent from the field, as well as make 27-32 free throws, good for an 84 percent.
"It obviously feels good to have this type of game where you can get everybody into the game," Ferris said. "I'm still trying to see who can do what, see what some people's strengths and weaknesses are."
Even with the scrappy, aggressive defense shown by his players, Ferris was much more impressed with their passing, as well as the overall team play that he had seen.
"I think there was some nice passing going on, distributing the ball when it was needed," Ferris said of the team's performance. "Overall, I believe they played together, worked hard and played as a team."
Scott would finish her Grenadier debut with eight points and 10 rebounds, three being offensive boards. Junior guard Madi Woods finished with a line of five points, five rebounds and two steals. She played all 20 minutes of the first half.
The Grenadiers will be back in action on the road on Tuesday, Nov. 13, when they take on Kentucky Christian at 6 p.m. After that, they will head to Huntington University for the Huntington Tournament, where they will face Spring Arbor University on Friday, Nov. 16 at 6 p.m., followed by facing the host Foresters the next day, Nov. 17 at 3 p.m.
Score by Quarter:
Fisk: 12 12 15 15 – 54
IU Southeast: 21 18 30 31 – 100
Fisk (1-3): Lashae Brown 13, Lyric Johnson 10, Dominique Lee 7, Markiah Bryson 4, ILeah Chambly 4, Jayla Long 3, Sydnei Patton 3, Kennedi Stephens 3, Cydney Green 2, Andria Thomas 2, Ti'Ara Clark 2, Sh'Niya Horn 1
IU Southeast (1-0): Baylee Kruger 16, Josie Woods 12, Kirstie Henn 11, Aaliyah Bell 10, Josie Hockman 9, Natalie Fichter 9, Kelsi Scott 8, Ariana Sandefur 8, Lauren Lambdin 6, Gabriella Read 6, Madi Woods 5
3-Point Goals:
Fisk: 2 (Lyric Johnson, Sydnei Patton)
IU Southeast: 7 (Josie Woods 2, Josie Hockman, Baylee Krueger, Madi Woods, Lauren Lambdin, Natalie Fichter)
About the Contributor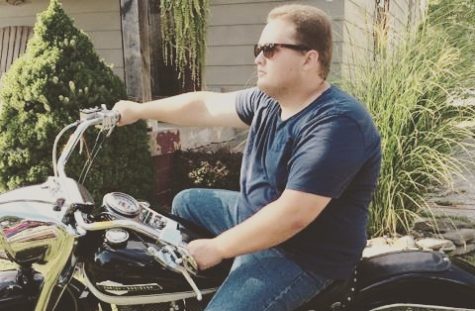 Brandon Miniard, Managing Editor, Sports Editor
Brandon Miniard is both the Managing Editor and the Sports Editor of The Horizon. He has been involved with The Horizon since 2018. Sports are Brandon's...