Men's Basketball's comeback falls short against red-hot Rio Grande
Redstorm's hot shooting in the first half spells the end of a strange season of Grenadier basketball
The past few months have been rough for the IU Southeast Men's Basketball team, just as it has been for teams of all levels across the countries. Since the season began in late October, the Grenadiers dealt with one postponement after another due to the COVID-19 pandemic. The shutdown of athletics for the regional campuses of Indiana University from Dec. 19, 2020, to Feb. 1 of this year resulted in the Grenadiers only playing a total of nine games, arguably the lowest total in program history.
COVID-19 concerns also postponed what would have been the Grenadiers' regular-season finale on Feb. 20 against Midway, further solidifying this season as anything but regular. The lack of consistent games led to uncertainty as the Grenadiers turned their attention to the River States Conference Tournament, finding themselves pitted against the University of Rio Grande in a first-round matchup. The RedStorm came into the contest with a more consistent schedule, playing 21 games (13-8) prior to this matchup.
While playing only nine games lead to less fatigue, it mattered little against the hot-shooting RedStorm, who shot a scorching 59% from the field in the first half. Despite a late-game run to fuel a comeback effort, the Grenadiers fell 80-68.
"We knew going in that it was gonna be a tough game because [Rio Grande's] got a good nucleus of young players," Head Coach Wiley Brown said. "We just couldn't hold out defensively."
The first few minutes of the opening half were dead even, with guards David Burton and Anthony Wales Jr. matching the early scoring efforts of the RedStorm's Andrew Schull, Cam Schreiter and Miki Tadic. A field goal by Shiloah Blevins and a three-pointer from Tadic sparked a 20-6 surge, knocking down difficult shots helping their momentum against the Grenadier defense. Despite triples from Burton and guard Jared Osborne and seven points from guard John Kinnaird Jr. off the bench, the Grenadiers walked to the locker room down 47-35.
The Grenadiers knew they had to play catchup to start the second half, especially when the RedStorm began the half by scoring nine of the first 11 points. Kinnaird caught fire in the second half, scoring 14 of his career-high 21 points, trying to will the Grenadiers back into the contest. Kinnaird's scoring, alongside a pair of baskets from forward Trey Hourigan and a triple from guard Caleb Brown, helped spark a late 12-2 run, bringing the deficit to 78-68 with 2:19 remaining.
However, the Grenadiers could go no further as missed shots down the stretch, alongside a pair of free throws from Redeetris Richardson, helped to seal the contest, ending what has been arguably the strangest season in program history.
"All season long, not being able to work on our defensive philosophy hurt us in our last couple of games," Brown said. "We wish we had a normal season, but everybody had to go through the same thing we did."
Leading the way for the RedStorm was Schull with 26 points on 11-for-13 shooting, while Schreiter chipped in 14. Tadic flirted with a double-double as he posted 12 points and nine rebounds. Richardson, one of only two players available off the RedStorm's bench, contributed 11 points and seven rebounds.
Alongside Kinnaird's 21, Burton notched 17 points and six rebounds while Wales chipped in 10 points. The Grenadiers were solid with their ball handling, allowing only seven turnovers while forcing 11 RedStorm miscues. Both sides shot the ball well overall, though the RedStorm were slightly superior in this regard, shooting 48.5% from the field versus the Grenadiers' 45.3%.
The contest was a homecoming of sorts for Kinnaird despite the loss, as he began his collegiate career as a member of the RedStorm's junior varsity squad during the 2015-16 season.
"My teammates gave me a lot of confidence going into the game because they knew my history with Rio," Kinnaird said. "When I stepped on the court, I got going quick with some layups and a jump shot. After that, I was feeling good, so I just took what the defense gave me."
In any normal year, the loss marks the end of the collegiate road for seniors Osborne, Burton and guard Tamaje Blackwell, who missed the second half of the season with a broken thumb. However, due to legislation passed earlier in the year by the NAIA, all three will not be charged a year of eligibility due to the COVID-19 pandemic, meaning all three can return next year. For Burton and Osborne, while both are on track to graduate this year, nothing is for certain quite yet.
"No decision has been made yet," Osborne said. "I talk about it with Coach Brown and my parents a lot; me and DB talk about it a lot; we just haven't made a decision yet. We're just keeping all our options open."
Whether he chooses to return or not, Burton, known as DB by his teammates, will have posted an excellent career for the Grenadiers. Despite the inconsistent schedule, Burton reached the 1,000 point plateau during a loss to then #1 Georgetown College back in December, becoming the 32nd player in program history to accomplish the feat. His 1,115 points are 22nd on the program's all-time scoring list, while his 601 rebounds are good for ninth-most in program history. He also finished his senior campaign with 220 assists and 141 steals.
Burton again led the Grenadiers in scoring and rebounding on the year, averaging 17.2 points and 6.6 boards per game. He entered the 2020-21 season as a member of the RSC Preseason All-Conference Team after a stellar junior campaign in which he was named to the All-RSC First Team.
"I feel like we've learned a lot because it's been a different season since we only played ten games," Burton said. "We've had to make the most of everything because you never know when the season's gonna shut down like it did my junior year."
While not as decorated as Burton, Osborne turned in a solid four-year campaign for the Grenadiers, ending his senior season with 691 points, 248 rebounds, 158 assists and 91 steals. Osborne averaged 7.6 points and 3.4 rebounds per game on the year while also shooting 43.6% from three-point range.
The final senior on the roster is Blackwell, who joined the Grenadiers last year after a pair of seasons at Goshen College. Blackwell only played in two contests this season before the numerous cancelations on the Grenadiers schedule, all before ultimately ending his season with a broken thumb.
The last major question mark for next season is guard Glenn Hill, currently classified as a junior on the roster. He first joined the Grenadiers during the 2016-17 campaign out of Louisville Southern High School. His collegiate journey has not been the easiest, missing the 2017-18 season due to unknown reasons and playing only three games in the 2019-20 campaign before his season ended with a broken hand. On the year, Hill was second in total rebounds (47) and rebounds per game (4.7), as well as third in scoring (12.6).
Depending on how many of these four players return may help shape the 2021-22 season for a mostly young Grenadier roster. Injuries also plagued this roster during the year, as they missed key contributors in Jocobi Hendricks and Jaivaughn Jackson.
"It really hurts me to have a season like this with those [seniors]; you just hate it for those guys," Brown said. "Whether they come back or not, we'll welcome them with open arms. We already talked about it, and they just have to decide whether they want to play another season."
IUS (4-6): John Kinnaird Jr. 21, David Burton 17, Anthony Wales Jr. 10, Trey Hourigan 8, Glenn Hill 4, Jared Osborne 3, Caleb Brown 3, Cameron Simmons 2

Rio Grande (14-8): Andrew Schull 26, Cam Schreiter 14, Miki Tadic 12, Redeetris Richardson 11, Caleb Wallis 9, Shiloah Blevins 6, Taylor Mack 2
About the Contributor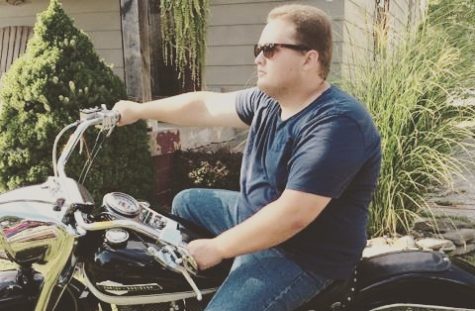 Brandon Miniard, Managing Editor, Sports Editor
Brandon Miniard is both the Managing Editor and the Sports Editor of The Horizon. He has been involved with The Horizon since 2018. Sports are Brandon's...