Letter to the editor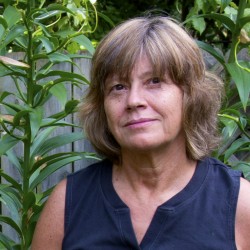 I am writing this letter as someone who has known Dr. Anne Allen for more than 25 years as both a colleague and a friend. Dr. Allen has been one of the hardest working and most ethical colleagues I have ever known. She has a reputation for being a tough but fair and devoted teacher. Anne famously assigns a research paper to her upper-level art history students where she requires a properly researched and well written paper. I know many students who take pride by what they have accomplished after completing that assignment. I have seen her countless times staying after class and working with students individually to help them with their writing and critical thinking skills. Dr. Allen is a scholar in her field, is active in professional research, and has accompanied students to Samoa for summer class research experiences. She's also led many field trips with students to art museums in Chicago, New York, and other cities. Dr. Allen received the Distinguished Teaching award at the university many years ago and has been active in the top teaching organizations at the university. She has served on many committees and can be counted on to be a contributing leader to the service of her program, school, and the university. She is kind, ethical, generous – and most of all empathetic.
I know police reports are written from a prosecutorial perspective, and currently, there is only one version of events that have been made public. I'm sure her lawyers are working hard and will have the opportunity to present evidence that will fill in a lot of what we don't know.
But I will say that casting her as some sort of Walter White character (as one local news outlet has) is not even close to the colleague and friend that I know. It just doesn't fit, and there are dozens of former students and colleagues who would agree. As far as I know, Dr. Allen has never been in any sort of legal trouble before last week. She doesn't even drink alcohol or coffee. She's about as strait-laced as they come.
The police put my 68-year-old colleague in chains after her arrest. Maybe that's standard procedure, but in my mind, that was horrifyingly cruel and absolutely unnecessary. Like anyone else in America, Anne Allen deserves due process of the law. The sensationalized news reporting of this story has been stomach-churning and grossly unfair. I don't have any inside scoop; I just thought it was time for someone who does know her to speak up.
Sincerely,
Debra Clem, Professor of Fine Art
Head of the Painting Area
IU Southeast
This letter to the editor was written in response to "What IU Southeast is doing in response to the investigation of professor Anne Allen."