Sunny side up surprise! Breakfast set to return to campus dining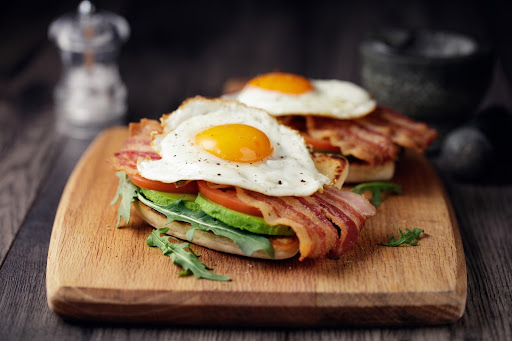 In response to students' collective cravings, IUS will resume "limited service" that includes made-to-order, hot breakfast on Wednesday at The Commons. 
"Pancakes, eggs, omelets, bacon, sausage, bagels, toast, bottled beverages, and coffee for purchase" said Julie Ingram, IUS director of conference and dining services. "For the time being, it will be like a popup operation at least a few times before the end of the fall semester."   
Breakfast will be available from 7:30 a.m. until 10:00 a.m. or while supplies last.
This would start addressing students' complaints about too few dining options on campus.  
"If we are able to work out the logistics with equipment, employment and menu items," Ingram said in an interview with The Horizon, "we are trying to organize some additional services that would include lunch options and hopefully more frequent service days." 
Before the COVID-19 pandemic began in March 2020, The Commons in University Center was a bustling space where students spent time together midday and between classes and made new friends. Hot meals were popular. Fresh, cafeteria-style meals were prepared daily. The food court even had twice-monthly Meatless Mondays.  
But all that came to a screeching halt with the pandemic. 
So far, only Subway sandwiches and Papa Johns pizza have returned. Both are weekday, lunch-only operations.  
"I've heard a lot about food." said Kelly Ryan, Interim Chancellor. "A lot."
Ryan urged campus constituents to come out for breakfast. "We cannot support food unless food is supported by you, given the number of students on campus and those who opt for a blended schedule."
This fall, about 3,600 students are enrolled but about 27% take only online classes.
"I'm gratified to hear about the many of you who are big fans of (food) service and options at the coffee shops, Subway, and Papa Johns. We're certainly doing what we can!"
IUS has steadily contracted with food trucks that periodically sell hot food on campus, such as made-to-order tacos, barbecue meats and sides and as recently as last week, made-to-order, hot Reuben sandwiches and other deli items.  
The University Grounds coffee shop lacks hot food, selling only individually packaged "grab and go" sandwiches, snacks, and desserts that are prepared off-campus. 
Meanwhile, the appetite for sit-down, campus dining among IUS students remains strong. It was one of four main concerns voiced in a Student Government Association survey, alongside the cost of campus parking permits.  
Stay tuned for more details about campus meal options.  
And what would you like to see come back to The Commons? 
Let us know!