IUS serves Mountain State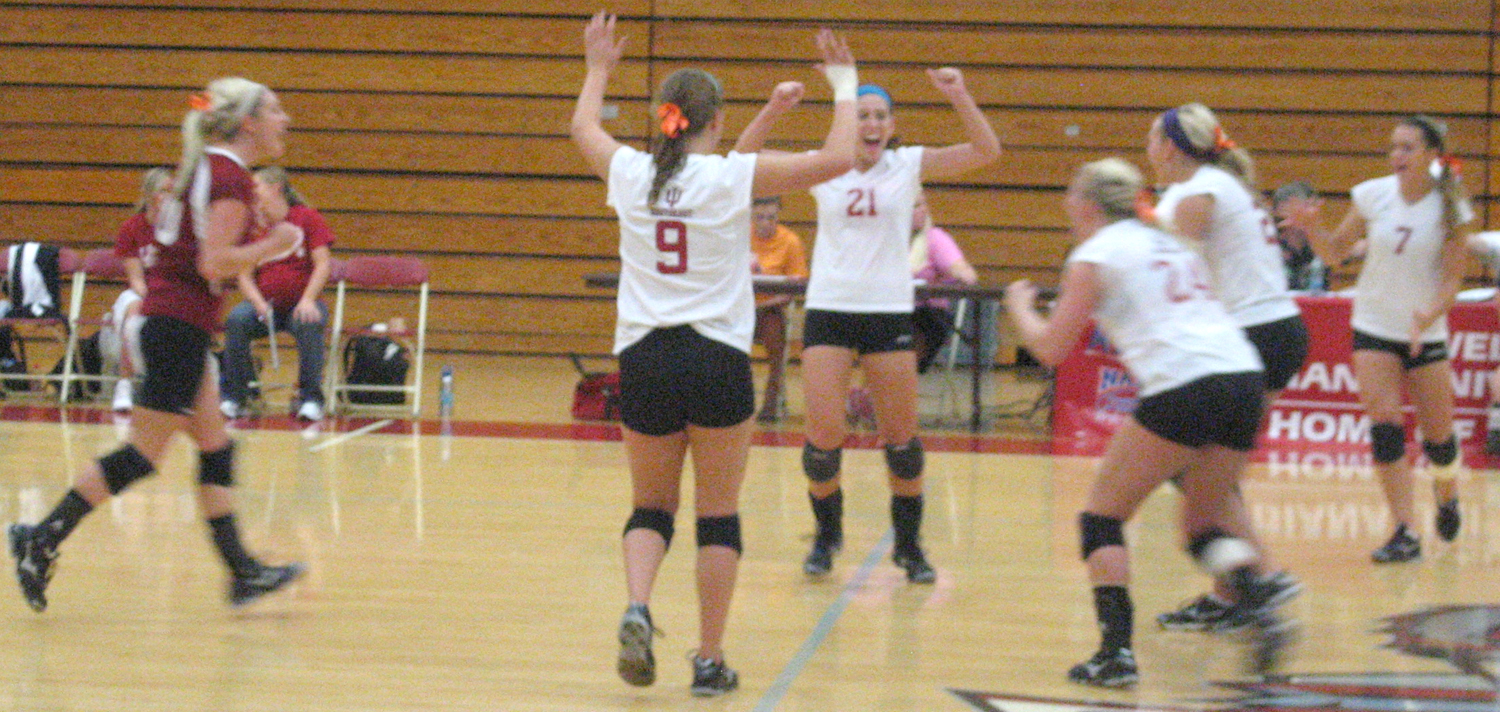 The IUS Volleyball team defeated Mountain State University in the first match of three in the Activities Building on Saturday, Sept. 25.
The Grenadiers won the last three games of the match, bringing the Grenadiers' record to 9-7 for the season.
IU Southeast fought in the first game, ultimately losing 25-22.
"We started off a lot slower than what I thought we should have," Lauren McCartin, junior libero and defensive specialist, said. "We really wanted to come out and start off strong and win in three games."
After losing the first game, the Grenadiers rallied to win the second game 25-17.
"I think it just took a little while to wake everybody up," McCartin said. "In the second, third and fourth games, we came back and fought. We just really wanted it."
McCartin said the reason they came back in the second game was because their focus changed from just playing volleyball to realizing what they needed to do to win the game.
"We wanted to get the job done," McCartin said.
IU Southeast collectively ended the game with 50 kills.
The Grenadiers easily took out the Cougars in the third game 25-15, gaining a 2-1 advantage.
The last game ended with a score of 25-17.
The IUS Volleyball team is made up of four freshmen, four sophomores and one junior, making it a young and inexperienced team.
"We have a lot of young girls, and I think they finally realize that as they play more they grow on the team, too," McCartin said. "They realized that they needed to step up, and that makes us come together as a team a lot more."
McCartin said she believes the more the team plays, the more the players will learn to communicate with one another on the court.
"We've really picked it up, and we've won a lot of games lately," McCartin said. "It's really just about the heart that my team has."
By BRITTANY POWELL
Staff
bripowel@umail.iu.edu