Miller's job more than planning lunches, dinners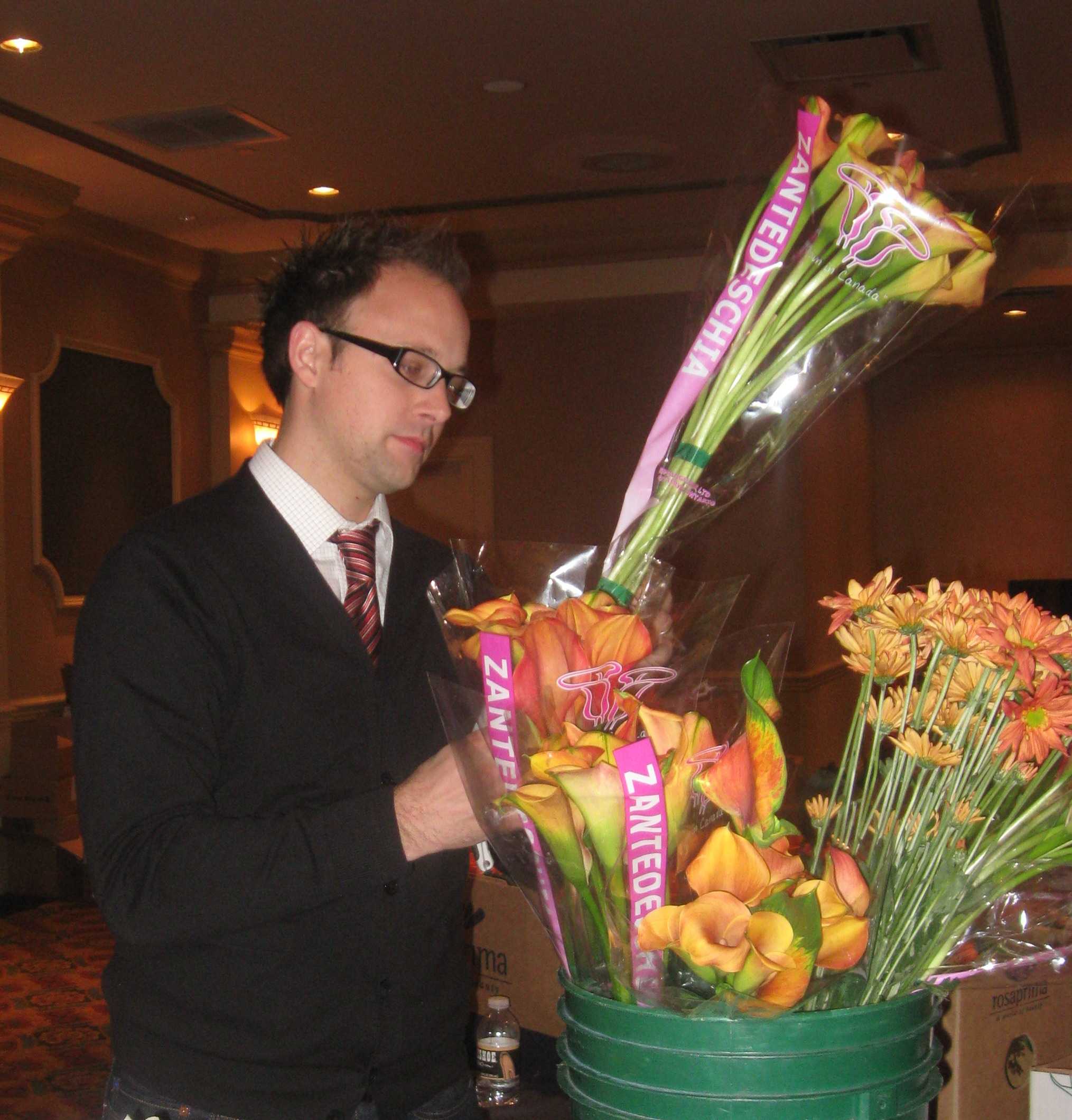 Brady Miller, special projects manager, may not be directly observable by students, but his events are admired by many.
He primarily manages what Chancellor Sandra Patterson-Randles, his supervisor, determines is a special event. He does different work for the Office of the Chancellor, the Office of Development, University Communications and the Alumni Office.
Patterson-Randles said Miller's position is a relatively new one. Special events used to be handled by many different departments without having one main go-to person who was in charge.
"As we have been growing in reputation and service to the community, I felt it was necessary to have a special assistant for my office to be a point person," Patterson-Randles said. "A go-to person so that if you've got a certain event there is one point person, and it's Brady."
Miller came to IU Southeast from Kansas State University Foundation. There he was an assistant director of events.
Miller said he was drawn to IU Southeast because he was looking for a chance to lead an events directive.
"As this opportunity became available, I researched and decided to put my name in the hat," Miller said.
Patterson-Randles said Miller was chosen because of his dazzling portfolio, which included photographs of past events he had coordinated.
"He had a portfolio that showed how creative he was, and what a good manager he was," Patterson-Randles said.
Miller said while he may be in charge of spearheading many of the university's events, he is only one person.
He is currently without a staff, so it is the cooperation of people across campus that allows him to operate effectively.
"My title may say manager, but I'm more of a ringmaster of all these different departments all across campus that are involved," Miller said. "They are all doing a lot of the work, and my job is just to make sure everybody is playing their role."
Miller said it is his relationship with the campus community and people's willingness to volunteer and support the university that allows him to make things happen.
"In most cases, I don't know the best way to do everything for every one of these events," Miller said. "I become the point person, and, if it all comes through, at least one person knows what is going on in all these different departments."
Miller said his approach to event planning is to view every venue as a blank slate.
"When I go into a space, I think, 'What do people normally do?'" Miller said. "Then I say those are all the things we are not going to do."
Miller said his ultimate goal is to make his events distinctive and special.
"I want my events to be something people will remember after they walk out the door," Miller said.
Patterson-Randles said she is impressed with the unusual and innovative ideas Miller has been able to produce, such as the pancake flappers for the Pancake Breakfast earlier this semester.
"He has a way of polishing events that show what a class-act IU Southeast is," Patterson-Randles said.
While Miller has been here almost two years, he said many people may not be aware of his presence because he said his job is not to be in front of people.
"I'll be that guy at the black-tie event in the corner wearing the headset, eating last," Miller said, with a laugh.
Furthermore, Miller said he has limited interaction with students on a day-to-day basis, seeing as most of what he does is for alumni or donors to the university.
Miller said not all of his university functions deal directly with event planning. Miller provided the example of planning and designing the university's booth for the Kentucky State Fair.
"I will work with the University Communications staff, and we will get volunteers to go staff it," Miller said. "It's our participation in a large event, but that's different from event planning. Not everything I do is a lunch or a dinner."
By ANNIE MALKA
Staff
amalka@umail.iu.edu