Softballer brings leadership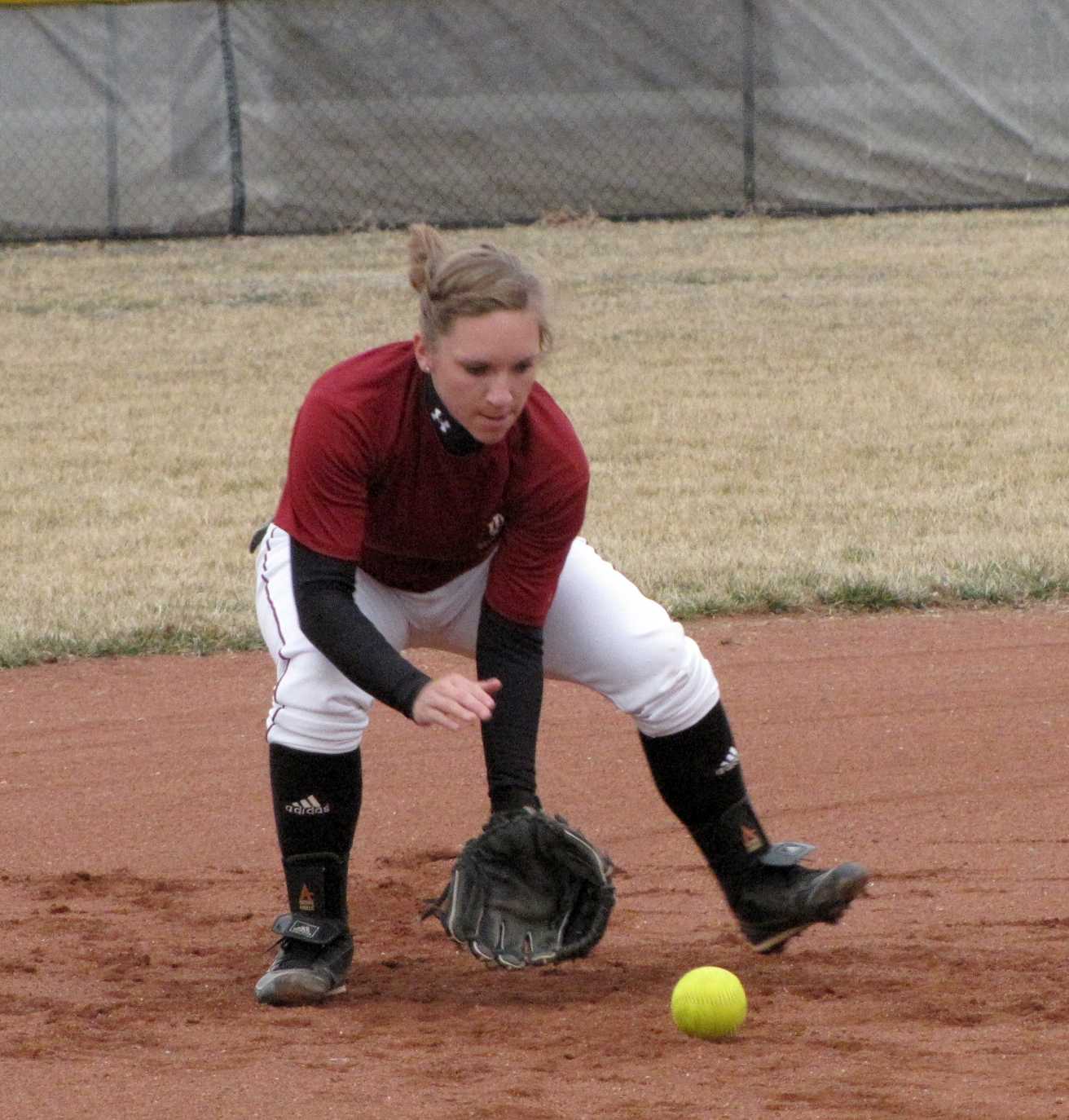 Slight breeze, stance held, eyes locked. Take a deep breath and wait for the release. Forty-three feet between where she stands and where her eyes are focused. It's only a matter of seconds now. No pressure.
For Megan Sutherland, business management sophomore, this situation happens many times throughout the spring and more than 100 times during the regular season, summer and fall games.
Sutherland plays second base for the Grenadiers and returns for her second season with the team as one of three captains.
She began playing around age 6, advancing each year from T-ball to the coach's pitching to the pitching machine and finally facing off against other girls pitching.
In Sutherland's life, softball has been a year-round commitment, allowing her to play and travel across the U.S.
"When I was 12, we made it to the World Series in Illinois," Sutherland said.
The team made it to fifth place but went back to the World Series with most of the same team four years later, beating Maine and North Carolina only to fall to California in the championship game.
By the time she arrived at IU Southeast, a school she chose primarily for the opportunity to play softball, she was used to the lengthy travels.
"A lot of people don't even know we have a softball program," she said. "They know we have baseball and basketball, but how many people know that last year's team won the tournament in regular season and the softball program has only been around for five years?"
Head coach Todd Buckingham recognized Sutherland's potential as a leader, deciding to name her captain along with two juniors, Kayla Duke and Anne Fowler.
"Megan has one of the best work ethics I've coached," Buckingham said. "If I could have a whole team of her, we would be national champs."
She sets a good example on-and-off the field. Sutherland fits in a full-time schedule of classes and works part-time in the Fitness Center, in between practicing four-to-five days a week for up to two-and-a-half hours and then playing games themselves.
By JENNIFER
SCHONSCHACK
Staff
jschonsc@umail.iu.edu