Library celebrates 1 million visitors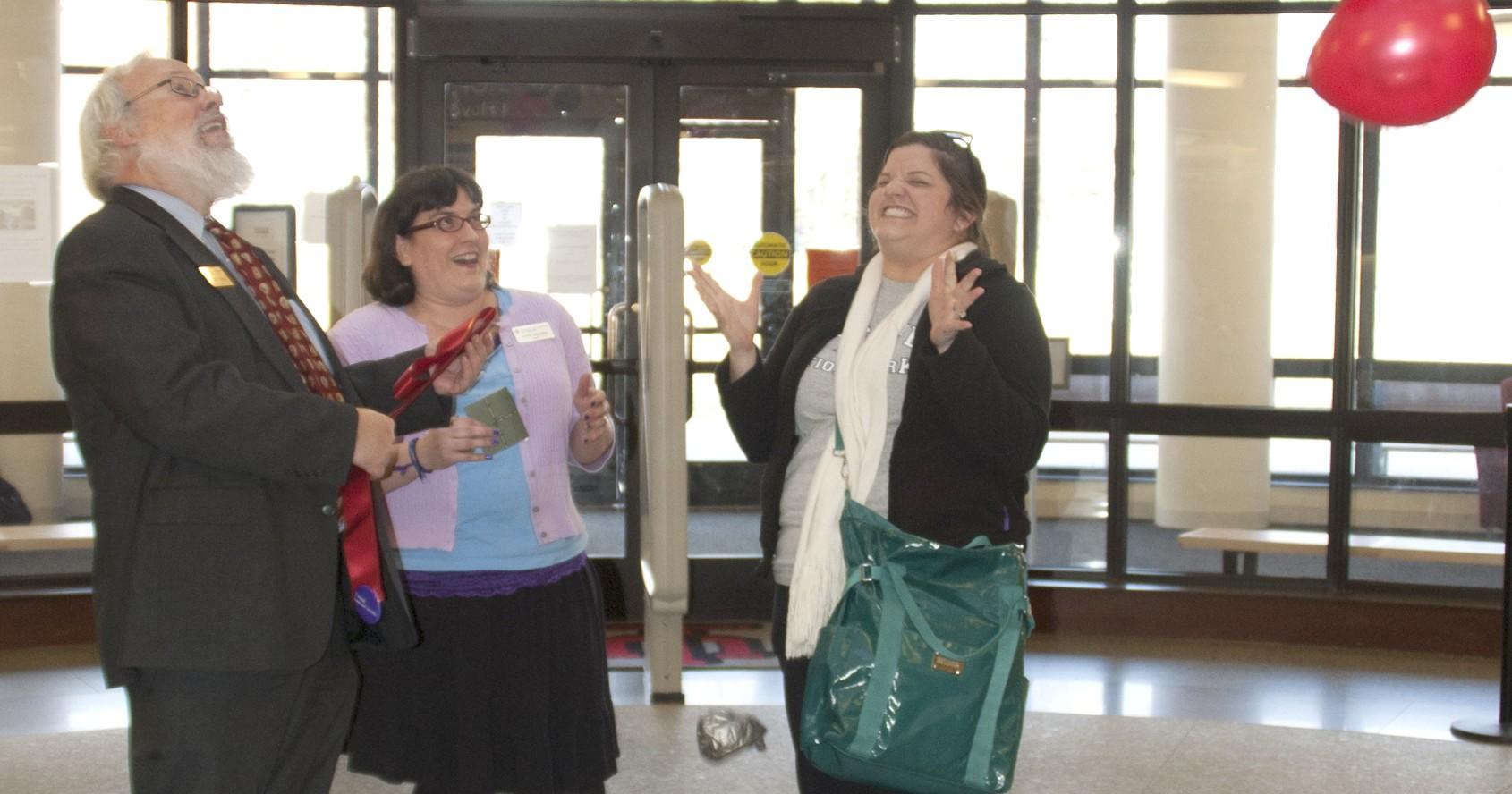 The IUS Library celebrated their 1 millionth visitor on Feb. 23.
Amber Sullivan, allied health junior, was presented a $50 gift card to the IUS Bookstore.
"I was absolutely surprised when the thing beeped," Sullivan said. "I thought, 'Uh-oh.'"
Sullivan also received a sash from Maria Accardi, assistant librarian, and Marty Rosen, director of Library Services.
Refreshments were served for those who came to the celebration.
The IUS Library was completed on Jan. 5, 2005, and it is about 75,000 square feet big.
The IUS Library also holds about 370,000 print volumes, more than 75,000 online journals and 250,000 electronic books. It averages more than 166,000 visitors per year and about 14,000 a month.
By JOLIE STONE
Photo Editor
stonejl@umail.iu.edu