Young team hopes to claim conference title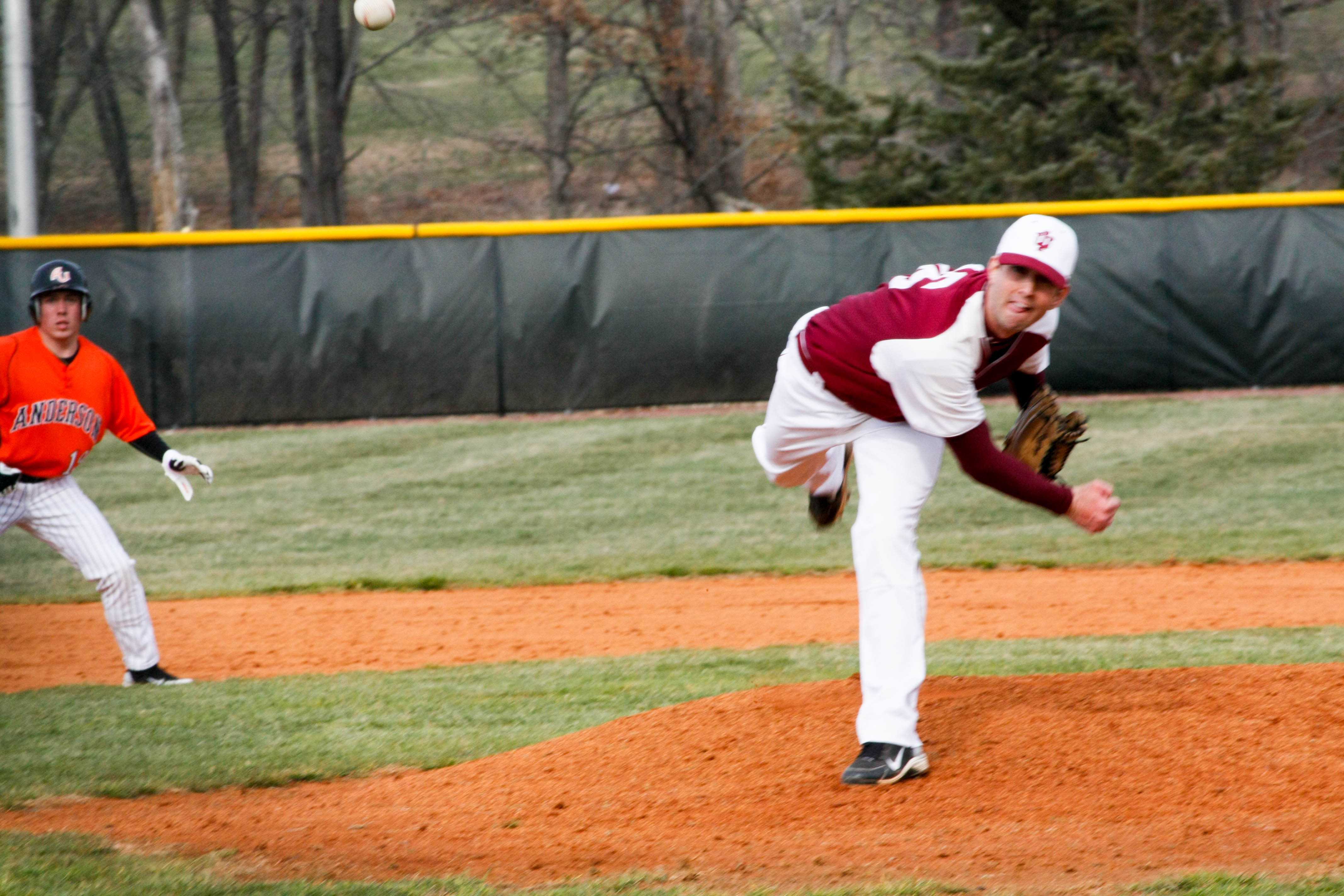 IUS baseball is setting high goals for themselves this season as they hope to repeat as conference champions and make some noise in the national tournament.
Head coach Ben Reel said the biggest goal of his is to bring a national baseball  title to IU Southeast.
"Our goal is to win an NAIA National Championship," Reel said. "That's our goal, but there's steps involved. You want to win your conference. You want to be playing our best ball at the end of the year. I think that's our overall goal."
Mitch Miller, freshman infielder, also talked about the team's goal of winning conference and going back to the national tournament.
"Win the regular season and win the tournament," Miller said of the team's goals.
"After that, just go as far as we can in the national tournament," Reel said. "The goal is to get to Idaho and the national tournament and win it."
Reel also said the conference will be have stronger opponents this year because the other teams returning have many upper-classman and a lot of experience.
"I think everybody has definitely upgraded," Reel said. "Teams have gotten older. Berea returns a lot of upper classman — I think a lot of seniors. I think they return in the teens of seniors. They're going to be really good on the mound."
Reel said his team is inexperienced and needs to improve on some things if they want to bring another conference title to IU Southeast.
"We're a very inexperienced team," Reel said, "but everybody else has gotten a year older. We have to learn how to play the game the right way, being as productive as we can.
"What I mean by that is not giving away outs — actually thinking about the game more than going out and just reacting," Reel said. "That's what they did in high school. In college, you have to think. There's a lot of strategy involved, and just learning the overall strategy to be successful is huge."
Miller said the key to the team winning another title is practice.
"Practice makes perfect," Miller said. "We just have to play better and practice harder. We are just going to have to play harder and be confident in our abilities."
Reel said the team would need leadership to accomplish their goals.
"I think it's as simple as that," Reel said. "The older guys are going to have to step up and lead the younger guys.
"We're a young team, and the younger guys have got to catch on to the learning curve very quick," Reel said. "They have to for us to be successful because our team is built around a lot of young guys, and the young guys are going to be required to step up and fill some big roles."
Reel said pitching is the way to win in college baseball.
"If you can pitch and throw strikes and you can catch the ball, you're going to win a lot of games in college baseball because teams are going to hit the ball," Reel said. "Our main guys are, I think, Boe Daves, Drew Evans and Joe Goodman. I think we have some good guys in our bullpen. I think overall we have to rely on good, timely hitting, being situational at the plate, playing great defense and throwing strikes."
The Grenadiers have started their season off with 10 games on the road and just two home games overall. They have gone 4-8 in that stretch so far this
season.
By BRENT KULWICKI
Staff
bkulwick@ius.edu