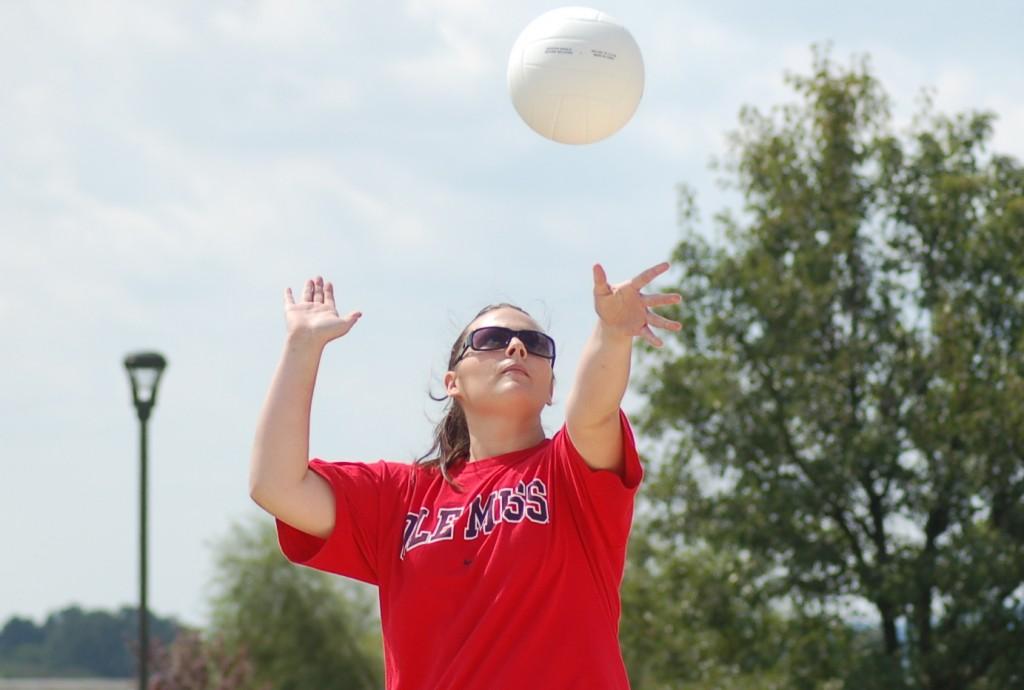 The IUS intramural competitions continued on Sept. 11, with a sand volleyball tournament.
Teams for the intramural leagues are comprised of students and members of the community that come together on a weekly basis to play a variety of sports.
The sand volleyball tournament brought out a friendly rivalry from two sororities on campus — Alpha Phi and Phi Sigma.
Katie Freiberger, English education junior, said she believes that the intramural tournaments bring a good kind of competition among the sororities and fraternities.
"[By playing] you become closer to the girls not only on your team, but with lots of other people," Freiberger said. "It's how I've met a lot of people on campus."
Teams for the intramural league can be made up of any students at IU Southeast, but Amanda Taylor, elementary education senior, said it is mostly a Greek thing.
"Most of the teams are sororities and fraternities," Freiberger said. "Everyone can compete, but the sororities and fraternities are very competitive with each other."
Each week, the teams receive points for winning, and the team with the most points at the end of the season will take home the Intramural Cup.
Freiberger and her sisters of Alpha Phi are looking to secure the cup once again.
The first set of games resulted in a 15-13 win for Alpha Phi, dropping the second game 15-10, and picking up the third game with a 15-7 victory.
The second set of games resulted in an Alpha Phi victory of 15-11 and 15-8.
The Phi Sigma team was gracious in defeat.
"We love sports, and we are very competitive," Taylor said. "It's something we do for fun that occupies our weekends."
By HANNA WOODS
Staff
hrwoods@umail.iu.edu