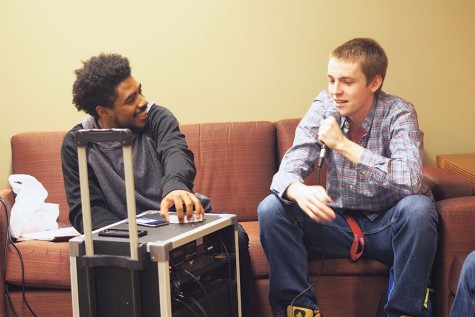 Autumn Hockenbury, Staff Reporter

February 19, 2016
Students recently laughed, danced and sang karaoke to various songs in The Commons. The SingAPoolooza event took place on Tuesday, Feb. 16 in The Commons. The Dining Hall held the event and students sang karaoke. The event was part of IU Southeast Homecoming Week. SingAPoolooza was  scheduled...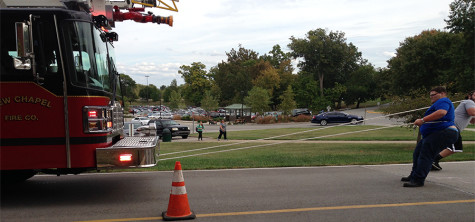 Kristin Kennedy, Social Media Coordinator

October 5, 2015
Running down the road in front of the University Center, three IUS Police officers and seven Campus Life staff members leaned forward, pulling a blaring fire truck 100 feet. The team completed the task in 17 seconds and 50 milliseconds. Pi Kappa Alpha, also known as Pike, held a fire truck pull event...