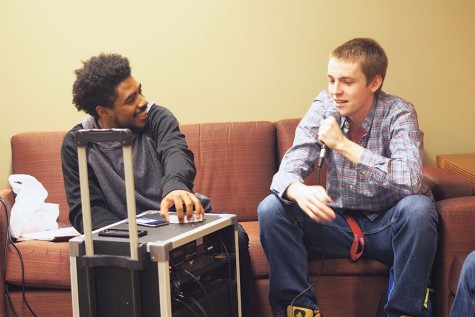 Autumn Hockenbury, Staff Reporter

February 19, 2016
Students recently laughed, danced and sang karaoke to various songs in The Commons. The SingAPoolooza event took place on Tuesday, Feb. 16 in The Commons. The Dining Hall held the event and students sang karaoke. The event was part of IU Southeast Homecoming Week. SingAPoolooza was  scheduled...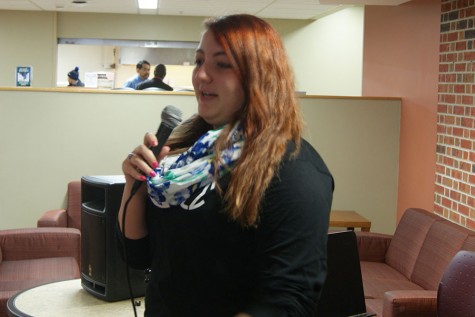 Brian Davis, Staff Reporter

February 14, 2016
The Student Program Council's second Open Mic of the semester featured a full slot of performers. The SPC held the Open Mic on Tuesday, Feb 9 at 12:15 p.m. in The Commons. The performers showcased singing and comedy skills to students, faculty and staff. Lindsay Payne, psychology freshman, was...