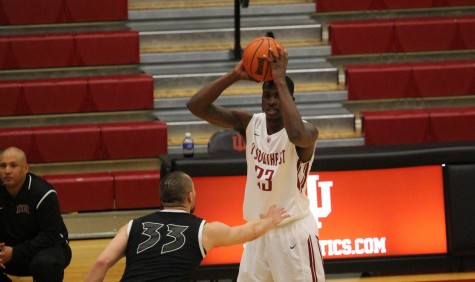 Somolia Pumphrey, Staff Reporter

February 10, 2016
On Tuesday night, Feb. 9, 2016, the IU Southeast men's basketball team extended their win streak to three as they defeated the first ranked team in the KIAC, IU East by nine points, 87-78. The Grenadiers were led by sophomore point guard Demetrius Stanton with 27 points. "I was attacking. That's...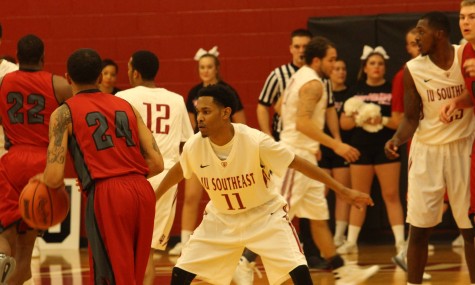 Somolia Pumphrey, Staff Reporter

January 15, 2016
The IU southeast men's basketball team lost to the IU Kokomo Cougars Thursday night, Jan. 14th, by the score of 69-59. The Grenadiers needed this win because this IU Kokomo team is last in the KIAC. Because of their record in the conference, The Cougars also came to play. However, it was a slow...