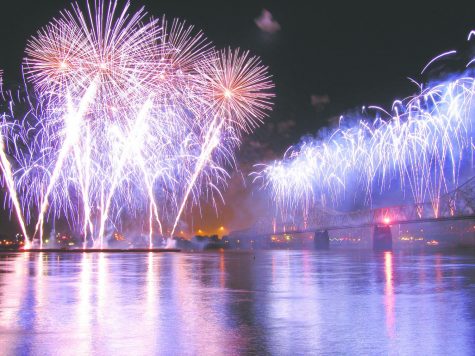 Callie Manias, Mac Aubrey, and Abby Bauerla

April 1, 2019
1. Claim Your Spot Early The air show begins at 3 p.m., so you should plan to get there way before that. The committed people get there early in the morning to claim the best spot. If you want to claim a large amount of grassy area right on the riverfront in Indiana or Kentucky, you...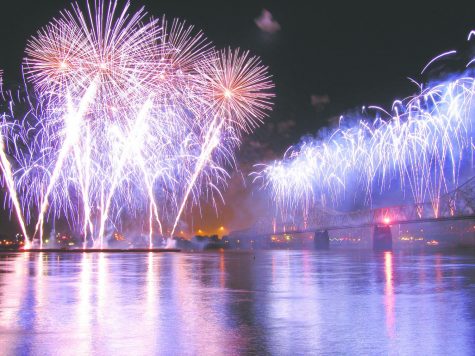 Meleena Richardson, Staff Reporter

April 15, 2018
The smell of funnel cake and Coors Lite fill the air, vibrations of aircrafts echo over the Ohio River and fireworks fill the sky after the sun sets. Life is good, you're at Thunder Over Louisville. Kentucky is known for many things, one of which is Thunder Over Louisville, the largest firework ...