Getting involved at IU Southeast may help students succeed
With colder weather often comes hibernation mode, when even getting to class may seem like a struggle. One option in beating the seasonal depression is to turn the winter months into a more productive time of year by getting involved on campus.
According to www.ius.edu/campuslife, IU Southeast has over 70 clubs and organizations, each of which are listed on the campus website. The organizations are divided into 10 categories: athletic, honors, greek, political, religious, academic, performance, leadership, governance and "special".
On the academic side, Linda Christiansen, professor of business, oversees the Beta Gamma Sigma organization. She said Beta Gamma Sigma is an international honor society specialized towards business programs. Christiansen said that while the organization is invite-only and based on a student's academic achievement, there are significant benefits to being a Beta Gamma Sigma member.
"Many people in the business world know about Beta Gamma Sigma, and it signals to employers that the student was a top performer in college," Christiansen said.
For students who are not interested in academic organizations, Christiansen said there are benefits from joining nearly any campus organization.
"Campus involvement activities help students grow and mature," Christiansen said.
She advises to join at least one group that helps establish leadership roles and career opportunities.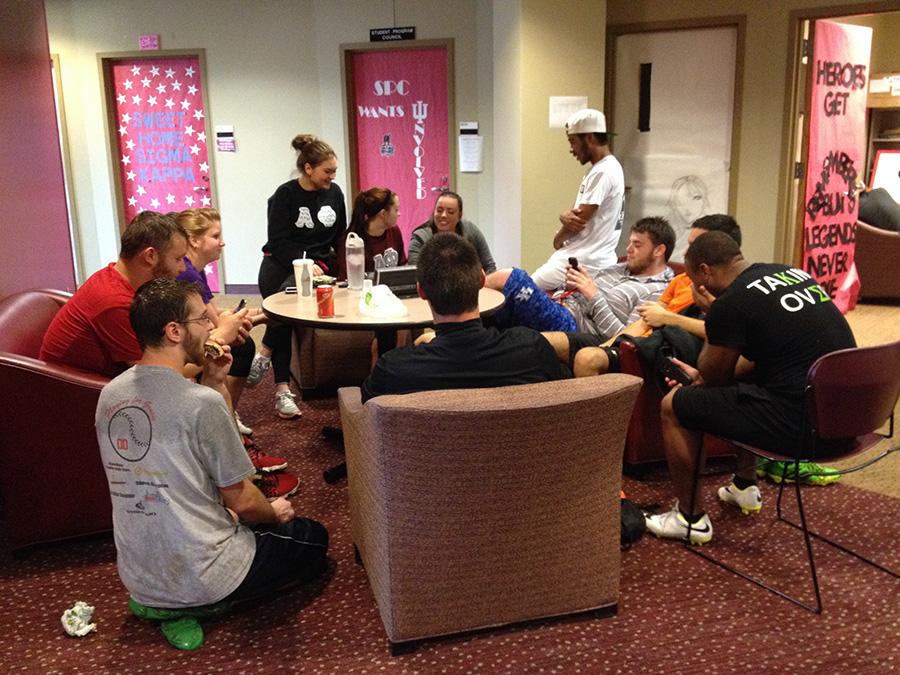 The Young Americans for Liberty, or YAL, is a group on campus that creates opportunities for students. Shawn Billups, chapter president, said the group's main purpose is spreading ideas of liberty to the student population. Billups said The Young Americans for Liberty aims to change the lives of their fellow classmates by educating them on various issues throughout the country.
"Officers of YAL will have the opportunity to intern or even receive full-time jobs with the Young Americans for Liberty National, as well as many other organizations looking for young leaders," Billups said.
Billups said he thinks being involved is important because students who partake in organizations outside of the classroom tend to take themselves more seriously inside the classroom.
"Be a part of what you love," Billups said.
Another group at IU Southeast is the Asian Pop Culture Club. President Cendra Stacey, psychology and criminal justice junior, said the organization ultimately provides insight into Asian culture through media. Stacey said the club serves as a nice place to watch anime and make plans to attend conventions and cosplay events.
She said for students who feel overwhelmed as is, getting involved might seem like a burden. Stacey said joining an organization can actually serve as a stress-relief for those who need one.
"Students who are involved on campus get the chance to experience more than just the academic side of school, which allows for some fun down time, especially during exam week,"  Stacey said.
Stacey said the Asian Pop Culture Club hosts study nights and offer free academic help.
"It helps me a lot, because I still get to relax with my friends while doing my homework," Stacey said.
Whether your interest lies in establishing yourself academically to get ahead in your career or just meeting people who have a similar hobby, Stacey said you can find something to become involved in.
"Seriously, there is a club for everyone. And I can honestly say I have met some of my best friends through the organizations I've been involved in," Stacey said.
To learn more about the opportunities for involvement at IU Southeast, visit Campus Life in University Center or go to www.ius.edu/involvement.