Homeless on the Holidays
Wayside Christian Mission plans on feeding over 2,000 homeless people this Thanksgiving.
It's Thanksgiving night, and the homeless are thankful. Thankful they have something over their heads that isn't a cold gray sky. Thankful they have turkey, stuffing and cornbread on their plates and not scraps from a dumpster. Thankful that for one night they have somewhere safe to sleep. But that's just one night, out of the 365 nights in a year.
Every Thanksgiving the spotlight shines on charities that feed and house the homeless in Kentuckiana. Many of these organizations will host special dinners and give a bit of normalcy back to a population that has very little normalcy left. But when the spotlight goes away, the problem does not.
IU Southeast alumna Barbara Anderson is the executive director of Haven House Services Inc., a local homeless shelter in Jeffersonville. She said she is thankful for the influx of Thanksgiving donations, which will allow them to feed their residents up to six months.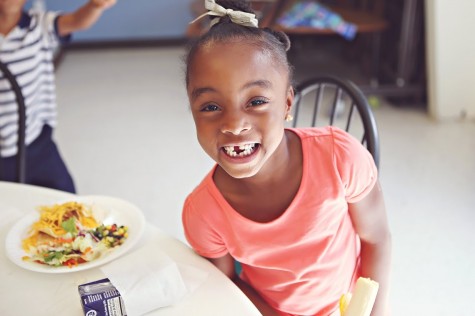 "We are blessed, we are truly blessed at Haven House. The community has been so wonderfully supportive,"Anderson said. "But we need it all the time, because with 90 people we go through a lot of beans."
And according to Anderson, the numbers keep rising. With a lack of affordable housing in the area as well as a shortage of living wage jobs many people are finding themselves living on the razor's edge between poverty and homelessness.
"Our shelter is always full, St. Elizabeth's (another homeless shelter in New Albany) is always full," said Anderson. "All the programs have a waiting list because there are more people than there are programs. Southern Indiana has a strong need for about 200 to 300 additional housing units."
Anderson can relate to this struggle to find affordable housing. As a senior at IU Southeast she was forced to find work to pay for her schooling. At the time there weren't residence halls so she also had to live off campus as well. That meant going entire winters without heat to make sure she had enough money to pay for both her apartment and her college tuition.
Michael Blunk, a chaplain at Wayside Christian Mission, has heard similar stories from some of the 650 homeless people staying at Wayside shelters. He also said that the problem is only getting worse, with the organization planning on feeding over 2,000 homeless people this Thanksgiving.
"We don't see the problem getting any better," said Blunk. "We're expanding our emergency shelters and physically adding new floors. If the number of homeless were going down we would not be doing that."
Blunk said he is grateful to the local community for the many food donations they have received, but people need more than food and shelter.
"You know Jesus would feed people from time to time, but he didn't come down here to just open up a chain of Long John Silvers," said Blunk.
Wayside owns a hotel located in downtown Louisville, aptly named Hotel Louisville. This 12-story hotel not only serves as a shelter for the homeless but also as a fully functioning hotel.
Blunk said this has allowed Wayside to provide shelter to more homeless people in the area but also provide them with a stable environment and a chance to improve their situation. Offering classes on a variety of subjects, as well as experience in the hospitality industry, that sometimes results in an actual job at the hotel itself.
But hunger is still the number one issue in the homeless community, said Brian Riendeau, executive director of the Dare to Care Food Bank in Louisville.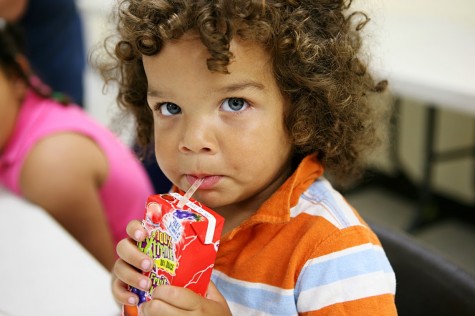 "We're looking at record levels of people needing food assistance," said Riendeau. "There has never been a higher level of need in this community than there is right now."
Riendeau said people tend to focus on the issue of hunger and homeless around the holidays because they are gathering with family and friends around a table overloaded with food. And it makes us think about the less fortunate and how we can help.
"If you feel moved to give and support us during the holidays, that's great, but don't forget that in January, and February, and March, and April, and May, and June we need support as well," said Riendeau. "Because hunger doesn't end just because the holidays are over."
About the Contributor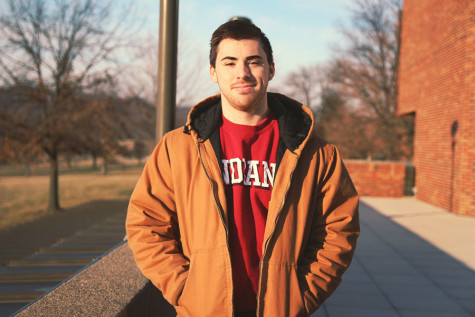 Ethan Smith, Features Editor (Spring 2015); Staff Reporter (Fall 2014)
My name is Ethan Smith and I am the features editor of your student newspaper! I have no idea how to talk about myself other than to share embarrassing,...