Move-in day
As morning became day, cars poured onto campus, filling the lodge parking lots to the brim. Students, some old and some new, exited the vehicles with the various clothes, furniture, electronics, and decorative items meant to make their dorm room feel like home.
It was Move-In Day.
Move-In Day is about as close to an unofficial start to the fall semester as can be had. It is the day when most of the nearly 400 lodge residents move into the dorm that will be their home for the next school year.
Some will be moving away from home for the first time while others will return to familiar rooms and familiar mates.
Will Rose, psychology senior, Ty Griffon, communications junior, and Matthew Restrepo, music junior, fall into the latter camp.
Rose and Griffon will be roommates for the third year in a row while Restrepo, who was a roommate of theirs late year, will rejoin them for a second year.
"It was pretty easy," Rose said of the move that found them back in the same room the trio had last year. "We pretty much knew where everything went."
For some lodge residents, Move-In Day was a reminder that the rigors of a new school year lay right around the corner.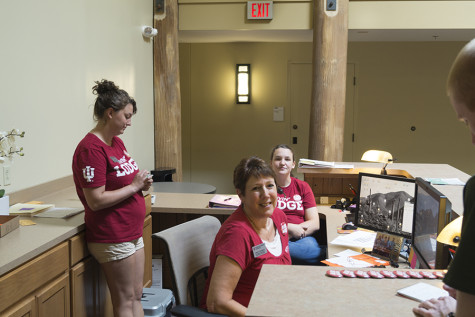 "Living and being on campus has been incredibly helpful for me when it comes to my studies. When I'm here, I'm more focused," Carey White, a music sophomore with a focus on sound engineering said.
"It helped me find and keep a balance. That's an important part of it for me."
White said that this balance helped him achieve a 4.0 GPA last semester.
This year will mark his second consecutive year of residence in the dorms.
"It's a peaceful campus," White said. "If I got stressed, I'd take a walk outside to clear my head. Especially at nights."
Like many students, White's family was on hand to help him transport his belongings from vehicle to dorm room.
"It was strange when we did this the first time," Nancy Braxton-White, Carey White's mother said.
"I felt what I suppose all parents feel. That he was grown up. That he was leaving home."
However, the move was not as drastic a change as it could have been.
"I was home to visit every weekend," White said.
Family members were not the only ones helping with the move. Resident assistants in red shirts directed incoming students, showing them to their rooms and checking to see if help was needed with anything from heavy lifting to the adjustment of a bed's height off the floor.
Other than them were others who had volunteered their day to help.
Chris Elliot, a computer graphics junior at New Albany – Purdue Polytechnic Institute, was one of the yellow shirt clad volunteer on hand.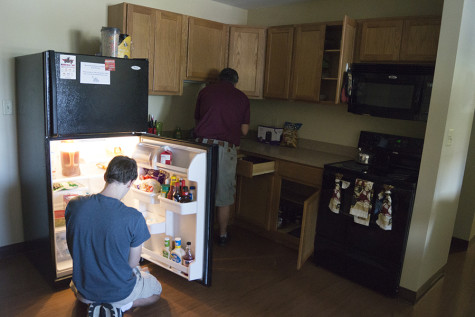 "I volunteered to help because it seemed like a great chance to meet a bunch of new faces," Elliot said. "I thought it would be a small thing, but this is bigger than I expected. I was surprised to see so many people here that aren't local."
"Thing's have been going wonderfully," Annette Wernert, Administrative Assistant at the Office of Residence Life and Housing said. "We've had good weather, lots of great volunteers, and the RAs have been outstanding."
As the sun began to sink below the horizon, the cars emptied out the parking lot, and students settled in for the semester ahead.
"It's been a great Move-In Day," Wernert said. "There have been a lot of smiles."